Kemper Museum of Contemporary Art and Classical KC have joined forces to create a multi-sensory experience when viewing artwork in the museum's permanent collection. Take a listen!
Virginia Jaramillo's 'Altotron' // 'Some Bright Morning' by Albert Brumley, arr. Caroline Shaw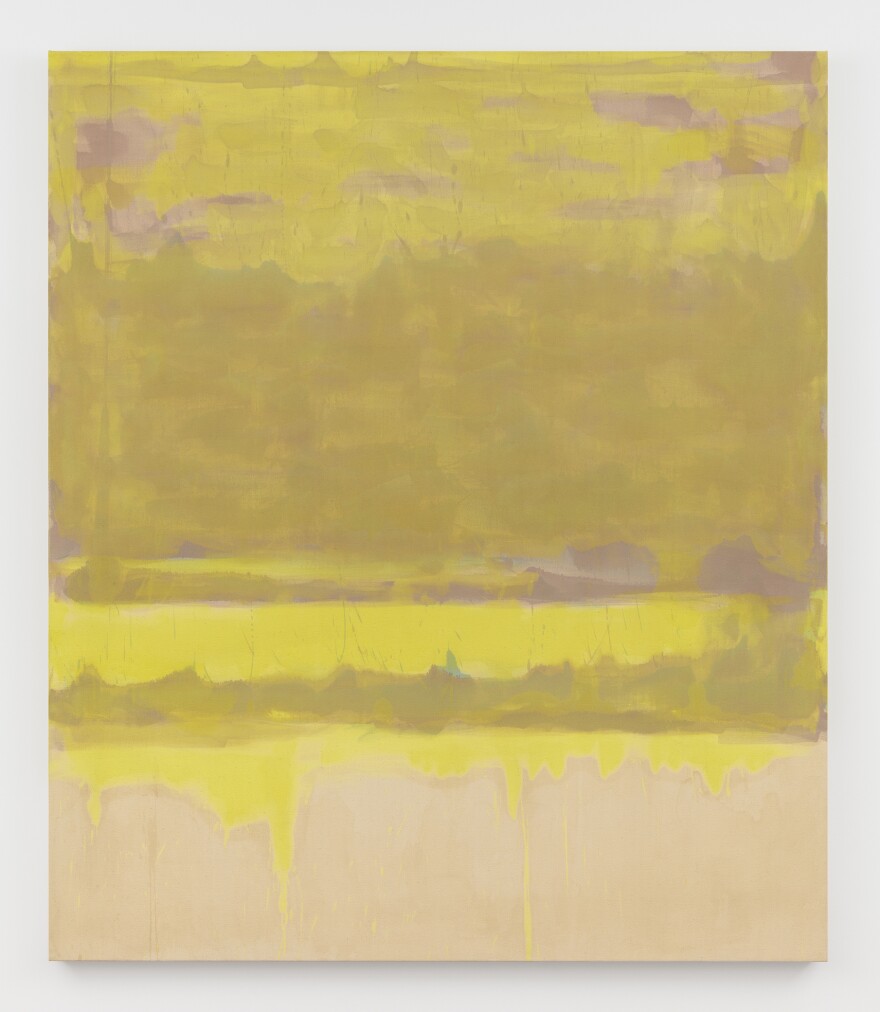 When you look at the dusty yellow of Virginia Jaramillo's "Altotron," what comes to mind? Sunlight diffused from behind large clouds? The feeling of anger starting to bubble up from from within? The pollen of spring flowers, coating your clothing? Yellow is a color that can elicit many different emotions and images.
"Some Bright Morning" is based on a tune by Albert Brumley, but arranged and performed by Caroline Shaw. Brumley was a "shape note" composer, a type of musical style commonly used in churches in the American South for congregation-wide singing and gospel.
Brumley was born into a family of sharecroppers, and both Jaramillo's art and Brumley's music seem to shine of the sun on a field. One can almost see the heat rising from the field of waving gold.
Want to explore more music inspired by Virginia Jaramillo's artwork? Listen to our Spotify playlist for full pieces.
Find more information about 'Virginia Jaramillo: Principle of Equivalence' on the Kemper's website.
You can find out more about Kemper Museum of Contemporary Art at kemperart.org.
View the full Kemper Museum Permanent Collection here.