Group Thinks Old, Bright Red Airliner Carries The Future of U.S. Aviation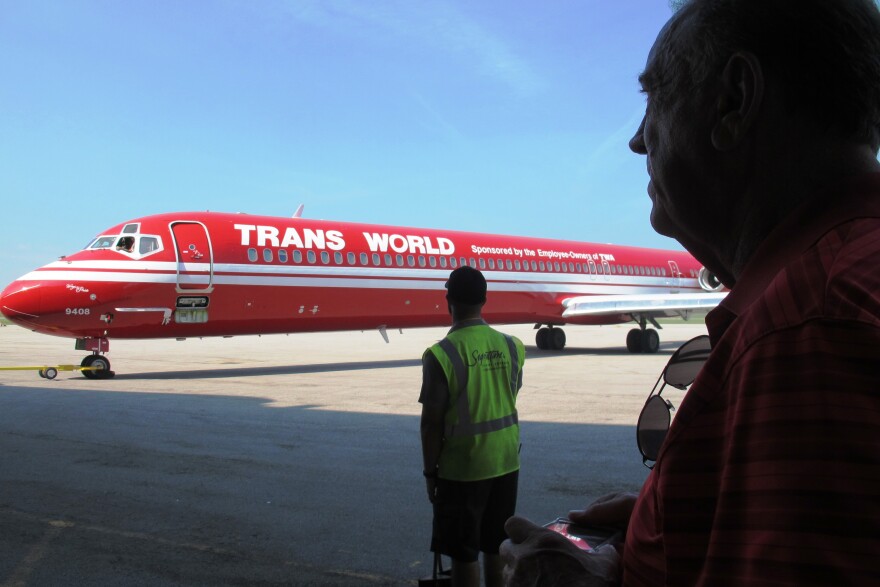 Back when terrorism was a vague threat, and security was light, airlines let kids go right up into the cabin and get a set of plastic wings from the pilot.
Air Force Bases were relatively easy to enter, air shows were regular happenings, pretty much any kid could touch the planes.
Mike Saxton thinks all that exposure inspired young people to pursue aviation careers, and he wants to bring a little of that back with the freshly-restored bright red, 28-year-old MD83 airliner his organization, TriStar, just brought to the Wheeler Airport in downtown Kansas City.
"We've got a big, big, big, toy — that means a lot to a community that will rally around this, provide resources
and support, for what has to happen next," says Saxton.
What happens next, he says, will be developing and staffing programs, using planes like this, to get kids interested in the aviation industry. He hopes that will eventually help ease critical shortages of pilots, jet mechanics and other aerospace workers.
The groups MD83, isn't just any plane either, it's called
Wings of Pride. Trans World Airlines employees bought it for the company. They voluntarily took it out of their wages as a sign of solidarity, when the airline started hitting tough times in the 1980s.