'Dog Days' Community Workout Heats Up In Lawrence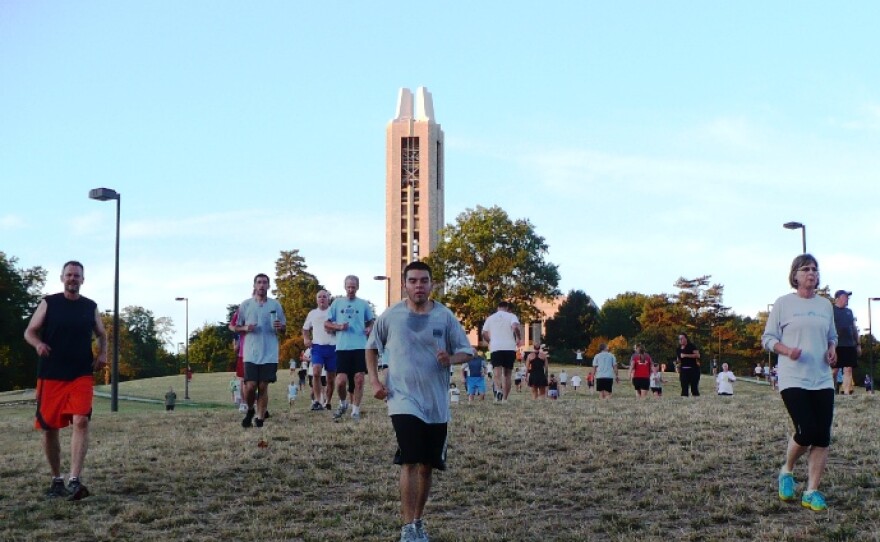 It's the "Dog Days" of summer, and an unseasonably hot one at that.
But for thousands of people in Lawrence, Kan., the time of year still means one thing: meeting up for Don "Red-Dog" Gardner's daily workouts inside or next to KU's Memorial Stadium.
Gardner, a former police officer and Lawrence High School security guard, has led the year-round community gatherings for 29 years.
On Monday, KCUR's Elana Gordon stopped by the 6 a.m. workout and brought back this audio postcard.
-------------------
Find more Health Coverage on KCUR.
Follow KCUR health news on Twitter.