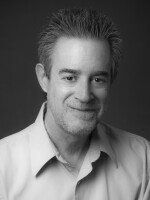 Dan Margolies
Health and Legal Affairs Editor
The U.S. Attorney's Office for the Western District of Missouri received news of Robert Courtney's early release from KCUR's story on Monday.

Robert Courtney was serving a 30-year sentence after pleading guilty to diluting medications for as many as 4,200 patients and pocketing the resulting profits.

Chatham Asset Management already has investments in a stable of newspapers, including a major stake in the parent company of The National Enquirer supermarket tabloid.

Based in Overland Park, Kansas, the Planned Parenthood affiliate has offered severance packages to dozens of employees — some of whom tell KCUR of inner turmoil at the organization.

The Missouri Board of Registration for the Healing Arts suspended Dr. Blake Henry Donaldson's license after finding he had sex with a minor patient. Donaldson claims he was denied due process.

The case involving the veterans hospital in Leavenworth, Kansas, is being tried without a jury in federal court in Kansas City, Kansas, before U.S. District Judge Daniel D. Crabtree.

KCUR officially launches 91.9 Classical KC today, providing the region with 24 hours of classical music programming each day.

The closure affects about 70 employees, who will be eligible to apply for other positions in Saint Luke's metro-wide system.

Residents of Ruskin Place Apartments, owned by an affiliate of T.E.H Realty, have complained of leaking water, mold and sagging floors, among other concerns.

Faculty members were initially told they had to return to campus Aug. 24, unless they could invoke exemptions under the Americans with Disabilities Act.