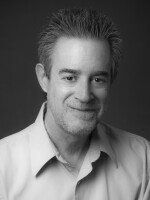 Dan Margolies
Health and Legal Affairs Editor
"Not a day goes by that I don't think about what happened to me. I believe that will be the case for a long time, and maybe even for the rest of my life."

The plant, one of the biggest employers in Independence, makes small-caliber ammunition for the U.S. military.

The lawsuits was sparked by disclosures that privileged attorney-client phone calls and meetings were recorded at the Leavenworth Detention Center.

The trials, set to start by late August, could prove to be an important development in the medical response to the pandemic.

Courtney argues he should be released early because he has numerous health problems that put him at risk of contracting COVID-19 and because he has made post-sentencing efforts to rehabilitate himself.

The agent who swore out the criminal complaint, however, has been a special agent with the Bureau of Alcohol, Tobacco, Firearms and Explosives in Kansas City for several years. The first case, announced earlier this week, was made by an Independence Police Department officer.

The case is among hundreds filed on behalf of retailers, restaurants and other businesses claiming their business interruption insurance policies should cover losses they sustained from having to shut down.

The ordinances prohibit people from interfering with public safety officials. The ACLU of Missouri, which represents the protesters, say the laws are both unconstitutional on their face and as applied.

What's still not clear about 'Operation LeGend' is what exactly the federal agents will be doing, how their activities will be coordinated and how long the agents will remain in town.

Smith continues to have many defenders, including current and former members of the Kansas City Board of Police Commissioners, which, by a 3-2 vote, selected him as police chief in July 2017.