Witches, things and....swans? Spend Halloween with Classical KC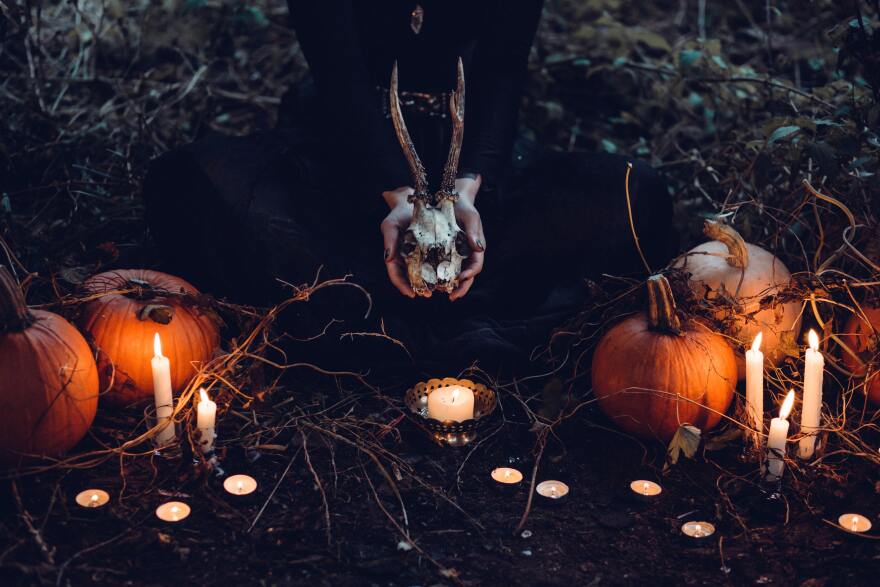 For this special spooky episode of the Kansas City Local Feature, we tromped through leaves and knocked on the doors of Classical KC and KCUR staff to uncover their favorite music that gives them the chills, creeps, and shivers. We'll unwrap their selections and gorge ourselves on music from Mike Oldfield, Antonín Dvořák, Ennio Morricone and more.
Host
Brooke Knoll
Program
The Exorcist - Tubular Bells
by Mike Oldfield
Vitamin String Quartet
Conte Fantastique - The Masque of the Red Death
by André Caplet
Michael Stern and the IRIS Orchestra
Elizabeth Hainen, harp
The Thing - Original Motion Picture Soundtrack
Humanity
Shape
Contamination
by Ennio Morricone
3 Heavens and Hells - No. 3. Things Heaven and Hell
by Meredith Monk
Francisco Nunez and the Young People's Chorus of New York City
Swan Lake Suite, Op. 20A - Selections
by Peter Tchaikovsky
Mstislav Rostropovich and the Berlin Philharmonic
The Noon Witch, Op.108
I. Allegretto
IV. Andante
by Antonín Dvořák
Nikolaus Harnoncourt and the Royal Concertgebouw Orchestra
Explore more Halloween music with our Spotify playlist!