'What Are We Gonna Do With Them?' Livestock Hauling Industry Concerned About New Federal Rules
A new, widely debated federal mandate requires truckers to electronically track the number of hours they're on the road — a rule that's meant to make highways safer. But there's a big difference between hauling a load of TVs and a load of cattle destined for meatpacking plants.
Livestock haulers, who have a soon-to-end temporary exemption from the rule, argue enforcing it will upend their industry and put animals at risk. There's also a good chance, experts say, that the prices of meat at the grocery store will go up.
Livestock haulers need flexibility, and the electronic logging devices, or ELDs, that the government is requiring to be installed in trucks don't allow for that, according to Steve Hilker of Steve Hilker Trucking in Dodge City, Kansas. Under the law, truckers are strictly held to "hours of service," limiting the overall workday to 14 hours and the time on the road to 11 hours.
"There's never been any consideration that we're hauling a living, breathing commodity," Hilker says of the Obama-era mandate, which has been phased in for the general trucking industry since December. "… When a driver reaches his maximum hours of duty he has to stop for 10 hours unbroken, well, what are we doing with these cattle, hogs, bees, fish? What are we gonna do with them?"
For example, Hilker says, if drivers come upon traffic and reach their maximum number of hours before reaching their destination, there isn't really a place to to let animals off of the trucks while their drivers rest. On a hot day, animals might overheat and become dehydrated during such stops.
Even if there were enough places along the highways and state routes to let the animals out, these sites would have to be kept clean so they wouldn't spread disease, he says. Plus, research shows that loading and unloading is extremely stressful for the animals — not to mention a lot of work.
#ELDorME vs. supporters
Outside of the auction house, cowboys on horseback herd cows into a loading chute, where Austin Streckfus is backing up an 18-wheeler. It takes him a couple of tries to get it just right: "If you're not flat against the chute, they can fall through and break a leg," he says.
He gets out a long green cattle prod and starts driving cows into his truck, their hooves clattering up the ramp.
Streckfus, who works for Hilker, will be hauling roughly 80 cows to Meade, Kansas, 45 minutes away. Afterwards, he'll call his dispatcher. He could be done for the day. He could be heading as far as New Mexico.
Livestock haulers like Streckfus are temporarily exempted from using ELDs. But, If Streckfus was beholden to the ELD mandate, his clock would've started when he drove to the auction house, the hours ticking down as he waited for the auction to end.
Streckfus, who is paid through commission, also opposes the mandate. He has company, lots of it, especially among commercial long-haulers. There's a Facebook group with more than 23,000 members and a hashtag, #ELDorME, which GOP U.S. Rep Brian Babin of Texas mentioned on the House floor late last year.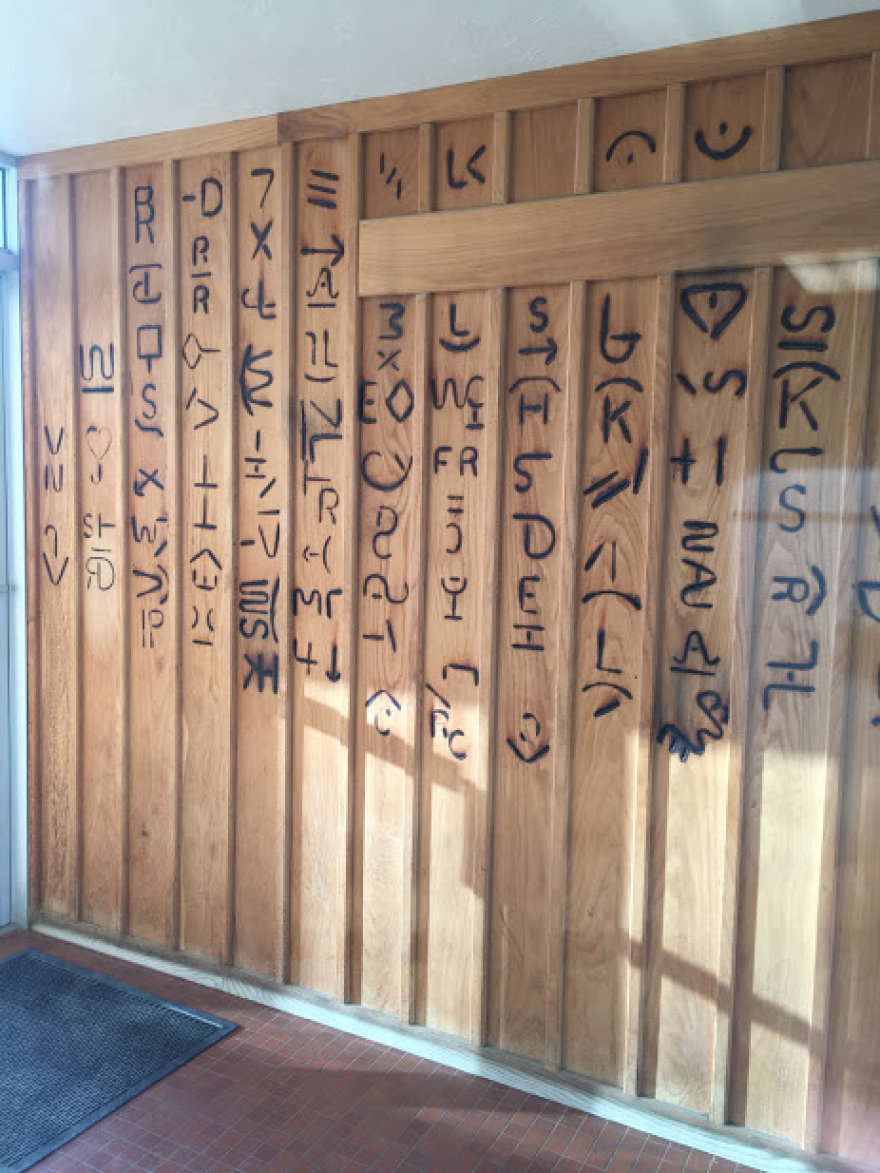 But, with all things, there are two sides. The American Trucker Association, which represents the interests of mostly larger trucking companies, supports the ELD mandate.
"There's been enough research and data that has shown to us, that these will be a net positive," says ATA spokesman Sean McNally, citing a U.S. Department of Transportation estimate that adopting ELDs could prevent over 1,800 crashes and 26 deaths each year.
Hilker isn't so sure, suggesting that a driver running out of time on a delivery may drive recklessly.
"He's going to take chances he shouldn't take to make that delivery, so he's not stuck for 10 hours, 20 miles away," he says.
McNally says ELDs are about more than safety, because they'll decrease unnecessary paperwork and generate valuable data to improve safety regulations and help trucking companies efficiently manage their fleets.
"Trucking is an industry that can be change averse, and this is not an insignificant change," McNally says. "What we hear from our members is when they made the transition from paper to electronic, they had pushback from their drivers... Once they were required to, the attitude flips 180 degrees. It's 'You can't take that away from me, I refuse to go back to paper logs.'"
More drivers, pricier meat?
McNally admits he hears complaints about the new mandate, but says the problem isn't ELDs, it's about hours of service. And that's Hilker's main concern, too, and one he says could lead to costlier hauls for all involved if livestock truckers have to follow the mandate.
"It's gonna take more equipment to move the same amount of livestock, it will take more equipment, more people. We're already woefully short on drivers, can't find them," he says.
Duane Hund, director of the Farm Analyst Program at Kansas State University and a cattle rancher, is worried about costs, too. He says he'd have to hire a second driver to take over halfway through deliveries.
"That's probably going to cost us at least $500 per load … You're taking, potentially, 10 percent of the profit," he says.
Agricultural economists say some of that extra cost will be passed on to consumers in the form of more expensive meat. One reason why, according to K-State ag economics professor Glynn Tonsor, is that fewer people will raise cattle.
"Higher production costs lead to less aggregate production, which in turn results in higher retail prices than would have otherwise occurred," Tonsor says.
But those price increases may not show up immediately on grocery-store shelves. SUNY-Cobleskill ag business professor Jason Evans says that's because stores are often reluctant to quickly raise the price of food products, though, eventually, it'll show up.
For now, the livestock industry will wait to find out whether the federal Department of Transportation takes its unique needs into account, things like letting truckers drive longer on hot days. And speaking of clocking time, livestock haulers are hoping a decision will come quickly, because its temporary exemption is only good until March 18.
Ben Kuebrich is a reporter with High Plains Public Radio in Garden City, Kansas, and the Kansas News Service collaboration. Follow him on Twitter: @Ben_Kuebrich