Mortifying Stories From Kansas Citians' Childhood Diaries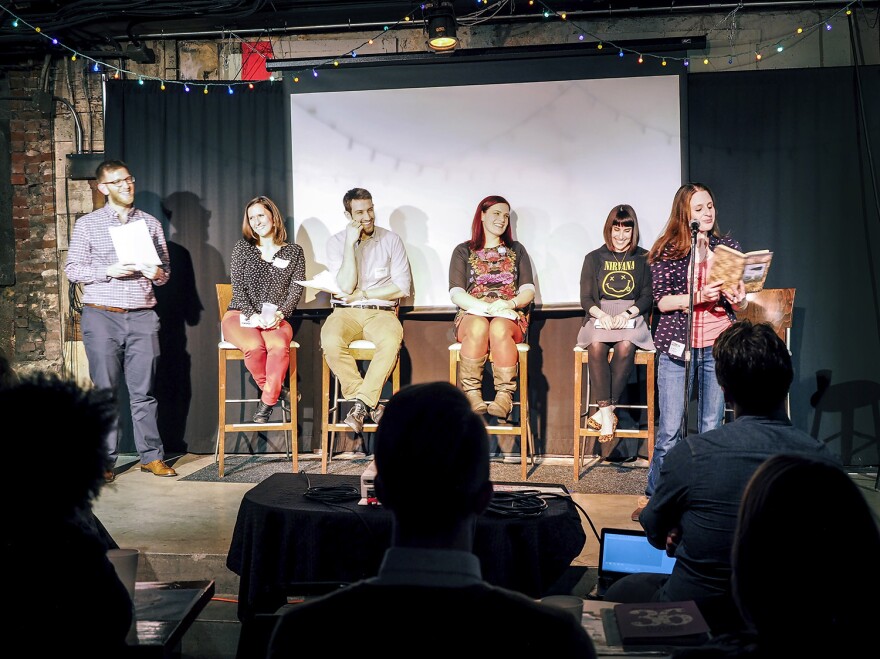 Since 2002, The Mortified Podcast has been showcasing adults sharing artifacts from their childhood, most notably, readings from their diaries.
A few gracious Kansas Citians agreed to dig out their journals and read their most embarrassing entries at a recent KCUR Podcast Party. These are stories about love, anxiety, and angsty rock music.
"I Didn't Even Have To Wear A Water Bra"
It can be hard to be a teen with a big head. Teenage Charlie Upchurch competes with Jessica P. for boys at Prom, learns guitar, and gets that first kiss.
"I Feel Like The Biggest Idiot Ever"
KCUR announcer, Genevieve Des Marteau, recalls falling in love with her best friend. There was just one problem that kept them apart.
"Will You Be My Special Friend"
Twelve year old Beppy Huls loves two things in life, writing poetry and James. But she especially loves writing poetry about James.
"One Of My Greatest Fears Is Now Realized, Katie Is Going Out With Jared"
Central Standard producer, Matthew Long-Middleton, remembers taking a scientific approach to figuring out whether his crush likes him back.
"Anything Said In Here Is Not A Joke"
No teenage journal is complete without Nirvana. Melissa Burgess writes about going to a concert, and flirting with a drummer whose middle name was Kurt.
Matt Hodapp produces Statehouse Blend for KCUR.