Kansas Citians React To Proposal For School District Overhaul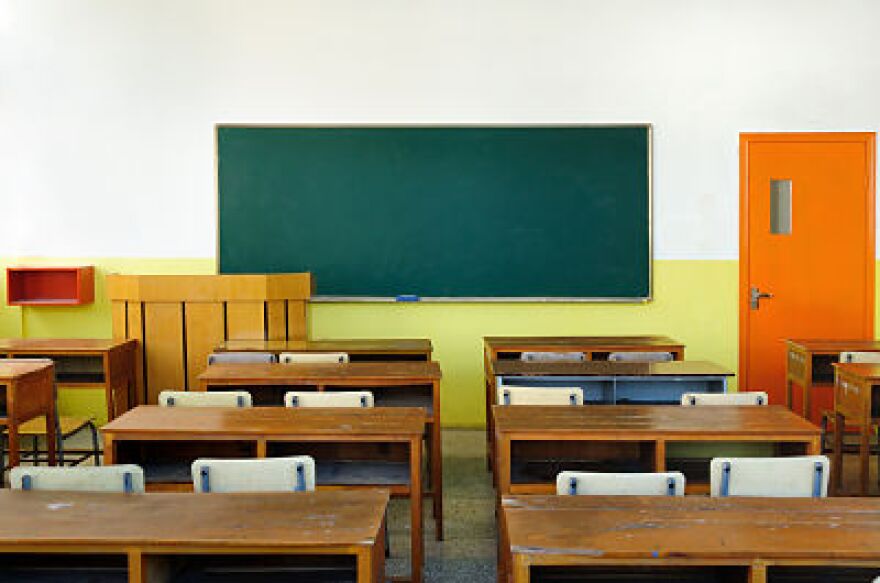 People who care about public schools in Kansas City are reacting to a recently released plan from consulting group CEE-Trust to transform the district.
While questions remain about the process by which the consultants were hired, Kansas Citians are now debating the merits of the proposal, which is unlike anything any other school district in the country has tried.
City leaders, education professionals and parents have weighed in on the proposal. Here is a sampling of the reactions:
"There are many ideas percolating that I support so strongly that I suggested them two years ago. Every child in this city deserves access to high-quality schools. We must first accept that the status quo isn't good enough. There are some great stories from the district's schools but achievement isn't widespread. We need to look at how we can re-envision the educational landscape to replicate current success stories and bring more of the best teaching minds to our City. I do not believe that equates to the state micromanaging our local classrooms, bold actions without accountability, or shipping students from the urban core to the suburbs with the expectation that they will succeed academically, socially, or emotionally."
Kansas City Public Schools Superintendent Stephen Green
"It does strike me as experimental in nature, highly experimental in nature. As with any plan, the outcome is yet to be determined... My real focus is on extending and leveraging our own plan … I think we have evidence to prove that the kinds of things we are doing are practical, cost-effective and they are working. Not to say there's not a lot of room to improve… Our plan has a feature that we think is very, very important, and that feature is that it involves community input, involvement in execution and design."
Jennifer Wolfsie, district parent, Coalition for Quality Public Education
"We--just as parents and community members that have children in this district, who go in and out of the schools every day--our faith is with the Kansas City public schools district administration at this point. Dr. Green and his team's plan over the last 2+ years, married with that oversight process, that accountability piece from the state, is really what has transformed these systems that folks like CEE-Trust don't believe can be transformed. But in fact, I would, and members of the coalition would say, we have been doing that. And that's what led to two years of academic improvement."
Bill Eddy, former school board member and former dean, UMKC Bloch School of Business, Do The Right Thing For Kids
"I think the report is a breath of fresh air, and it's great to hear some alternatives to proposals by the vested interests who are talking about ways of tweaking the existing situation and maintaining the status quo. And that's what we need, we need some really creative ideas for how to fix the school system that's been failing for years and years… Wouldn't that be great for Kansas City to lead the pack for a change instead of waiting around to find out what everybody else does? Why shouldn't we be creative and make some history here?"
The Missouri Department of Elementary and Secondary Education will hold a public meeting at 6:30 p.m. Jan. 29 at the Paseo Academy, 4747 Flora Ave., to discuss the CEE-Trust plan and other proposals.