UMKC Finds Private Money To Help Immigrant Students Facing Tuition Hikes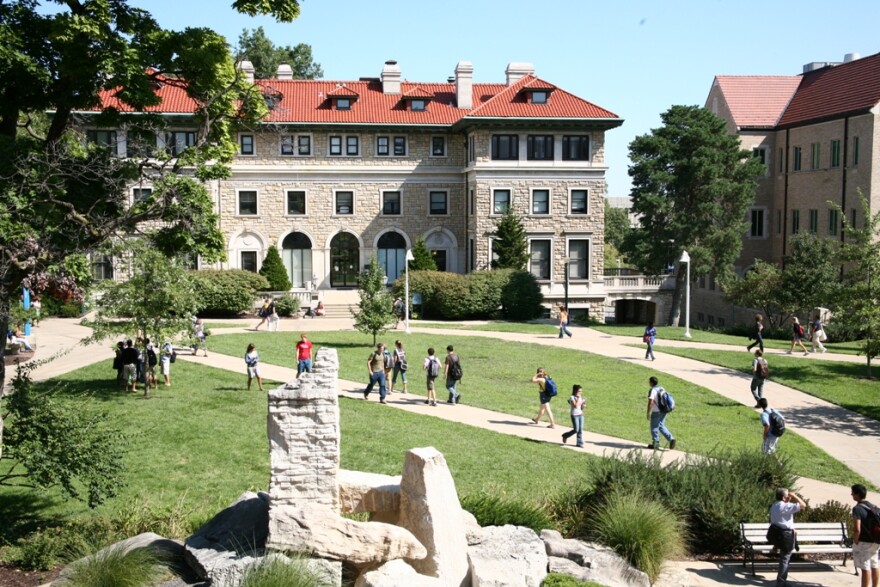 Students at the University of Missouri-Kansas City who were brought into the county as children are facing a potential tripling of their tuition because of action by Missouri lawmakers, have received good news from the university.
Spokesman John Martellaro says UMKC has identified private donations to cover the difference between in-state tuition and out-of-state tuition.
During the most recent legislative session, the Missouri General Assembly passed a higher education budget mandating that students with Deferred Action for Childhood Arrival, or DACA, status had to pay the higher tuition.
Most DACA students were brought to the U.S. by their parents when they were young, have spent most of their lives here and graduated from Missouri high schools. People staying the U.S. under DACA are protected from deportation for two years and are allowed to work or attend school.
UMKC estimates 34 DACA students are enrolled for the fall semester. The donations, however, are limited.
"We only have enough, as of right now, to cover the first semester, August through December," Martellaro says. "If these students are going to continue here we're going to need more."
Martellaro says the school is looking for additional money for the spring semester.
This legislative change got little attention during the session, so when undocumented students around Missouri started to hear that their in-state tuition was going away, many made plans to drop out or transfer to Kansas schools.
Organizations helping DACA students estimate only a few hundred people are affected by this increase.
Backers of the change say it's not fair to allow DACA students to have the same tuition as legal residents, even if it isn't a lot of money.
"It may not make a huge amount of difference as far as the number of dollars. But I think that if we continue to make it more attractive to immigrate illegally then it is to do it the right way, we're not going to fix this problem," says Missouri state Rep. Scott Fitzpatrick, a Republican from Shell Knob who sponsored the bill.