UMKC Plans For Students To Return To Campus In Fall, Tells Staff To Brace For Immediate Layoffs, Furloughs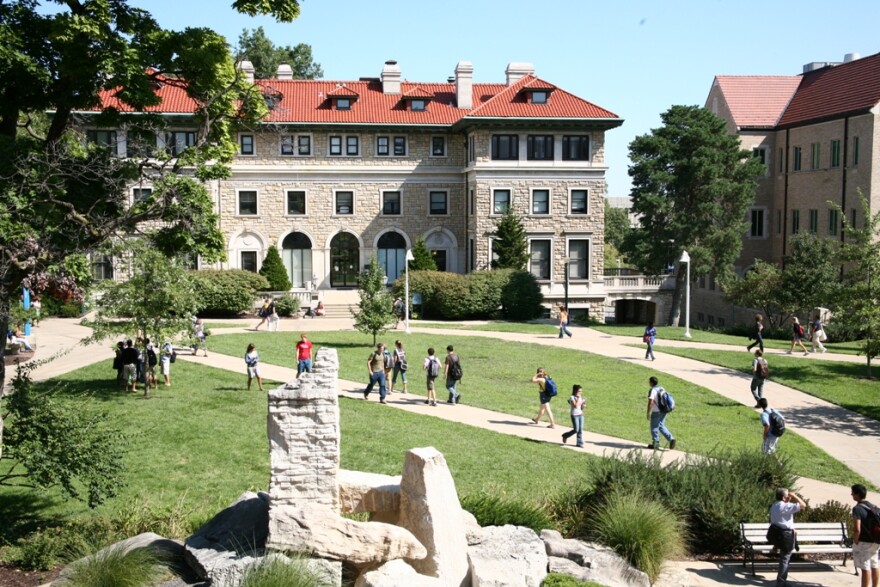 The first layoff notices are expected to go out May 1. Additional staff may be furloughed or asked to take a pay cut.
University of Missouri-Kansas City administrators are preparing for a return to campus this fall after a summer of continued online coursework, while simultaneously urging instructors to plan for remote learning if a second wave of coronavirus hits.
"What we're encouraging faculty to do is to be online-ready," Interim Provost Jenny Lundgren said during a virtual town hall Friday. The idea is "to design courses that are hybrid, where there's a really strong digital aspect so we can pivot as necessary."
During the town hall, UMKC Chancellor Mauli Agrawal alluded to the patchwork of stay-at-home orders currently in effect: Missouri's statewide orders lift May 4, while Kansas City's local restrictions are in effect until May 15.
He emphasized that the campus won't reopen unless it is safe.
"There's no rush to repopulate if we put people at risk," Agrawal said. He declined to say whether employees and students will be required to wear masks when the campus reopens.
Meanwhile, every department has been told to propose 12.5 to 17.5% cuts. Asked during the virtual town hall when layoffs may start, UM officials said the first notices could go out as early as May 1.
A UMKC spokesperson later clarified that May 1 is the date each of the four campuses must submit their budget-cutting plans to UM System officials and steps like layoffs will occur at different times over the coming weeks and months.
UM System President Mun Choi, who also participated in Friday's virtual town hall, has said that cuts made in response to the COVID-19 crisis are likely to be permanent. Losses for the four-campus system are projected to reach up to $180 million. Already, Missouri Gov. Mike Parson has cut $61.3 million of funding from the state's four-year colleges and universities as the state tries to deal with the pandemic's effects on its budget.
UMKC is supposed to get $7.2 million in federal coronavirus relief aid, half of which must be spent on student support.
To balance the budget, additional staff may be furloughed or asked to take a temporary pay cut. A document posted on UMKC's COVID-19 resource site for employees outlined policies for furloughs. Short-term furloughs will be for one week per month; long-term furloughs will be for two or more weeks.
Employees will retain their health insurance while on furlough, and UMKC will continue to pay its share of the premiums. However, employees whose furlough pay is insufficient to cover their share of the cost can expect to be billed.
Furloughed employees may be eligible for unemployment.
Agrawal said for now, enrollment for fall is holding steady, but he expects that could change with students' financial situations.
"There will be a new normal for all of higher education," he said.
KCUR is licensed to the University of Missouri Board of Curators and is an editorially independent community service of the University of Missouri-Kansas City.
Editor's Note: This story was updated to include comments from an UMKC spokesperson.