The Wires Debut 'Alternative Strings' Album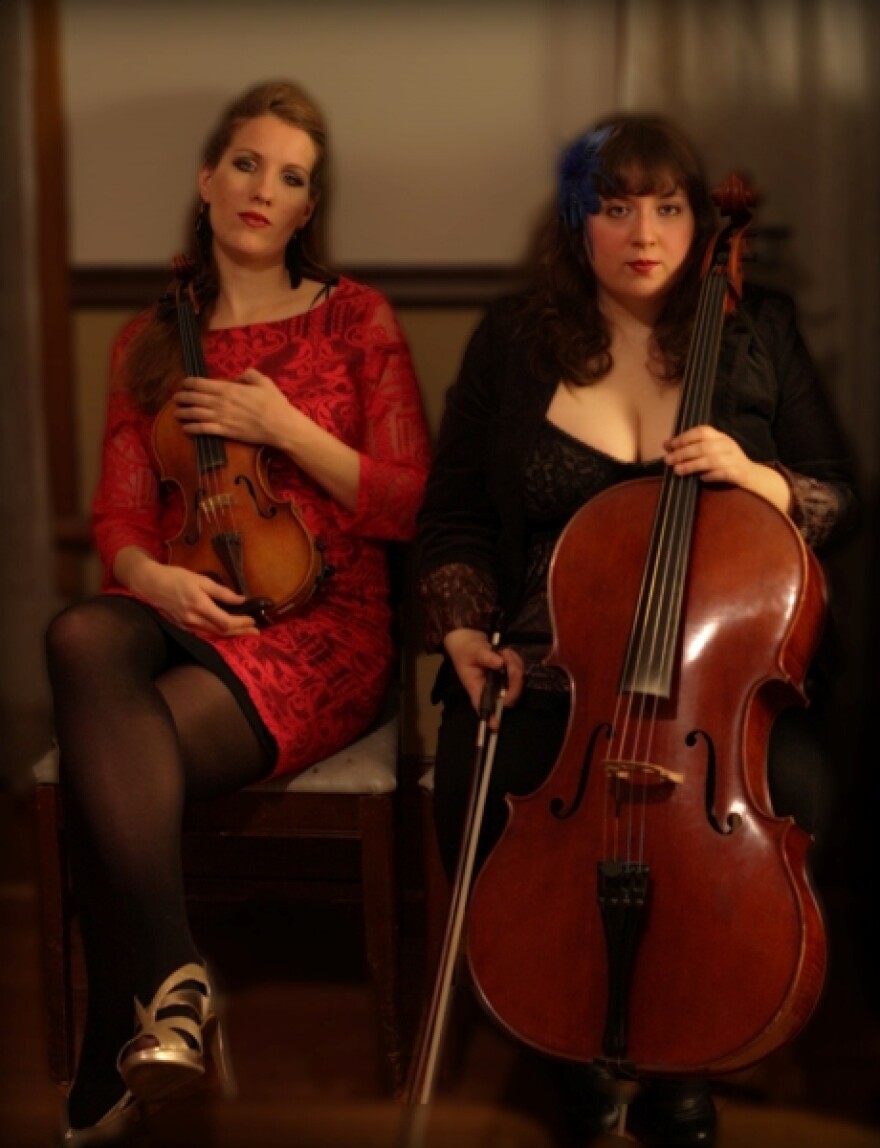 Cellist SaschaGroschang and violinist Laurel Morgan Parks have been good friends since they trained together as classical musicians at UMKC's Conservatory of Music and Dance. They perform around the region, and internationally, in symphony orchestras and chamber groups. They've also delved into traditional folk, rock and jazz genres. (Parks plays in the Kansas City folk-rock band, In The Pines.)
And now, the duo is releasing their first album of original compositions, self-titled The Wires. They call it "an alternative exploration in string sound," or more mundanely, "crossover classical."
Groschang and Parks slap, pluck and bow their instruments to create powerful melodies set to sharp rhythms. In their songs, you can hear the influences of eastern European folk, bluegrass and tango.
They told Central Standard in 2010 that they had played together many times before they tried writing a song together. Groschang, a Paseo High School graduate, was living in New York City at the time.
"In New York, I had listened to a lot of really innovative string techniques – there's a lot of cellists there doing all these hitting techniques and pizzicato techniques on their instruments," Groschang said. "I kinda listened to that and fooled around with it on my own and came up with something and presented it to Laurel."
"So she had kind of a percussive riff," Parks said, "and I came up with a melody and it went from there."
The Wires' compositions are often based on improv sessions. Their song-writing process is made easier by the fact that they're now neighbors in Hyde Park. Groschang's husband is also a recording engineer, and they have a studio in their home.
Kansas City's geography was the inspiration for dark, somber composition, Zero is the River. They imagined the Missouri River as "Zero Street" because the street numbers start at the river and count up numerically from zero, whether you're going north or south.
"We were thinking of the song as kind of a cold, wintry, Siberian song and we thought of the ice, sometimes when it's really snowy, the ice drifting by in the Missouri River."
You can hear The Wires next at Cowtown Mallroom on April 14. And they are gearing up to host the second annual, Creative Strings Workshop on June 24 and 25, 2013.
This story was produced for KC Currents, which airs Sundays at 5pm with a repeat Mondays at 8pm. To listen on your own schedule, subscribe to the KC Currents podcast.