3 Reasons We're Listening To Soul Revival This Week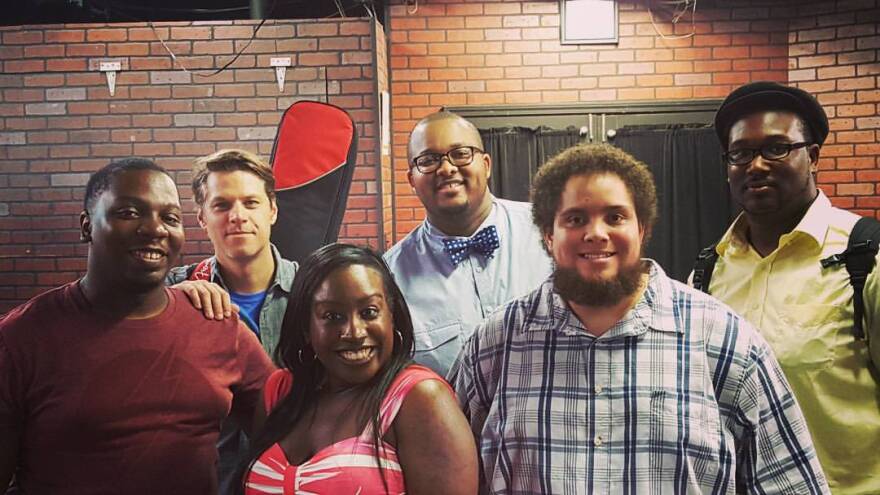 Soul Revival is a Kansas City-based R&B band led by vocalist Derek Cunigan and keyboardist Desmond Mason, which has just released its debut single, "If You Ask Me Again (I Do)."
3 reasons we're listening to Soul Revival this week:
1. "If You Ask Me Again (I Do)" is a strong contender for best locally released song of 2016. It's a lovely affirmation of love written by Cunigan, whose delicate vocals evoke Luther Vandross. Mason is responsible for the silky arrangement.
2. The strong composition could become a hit if recorded by a savvy R&B star like Chrisette Michele.
3. In spite of the remarkable quality of the song, Soul Revival won't perform "If You Ask Me Again (I Do)" when it performs at the Buffalo Room on Friday. Instead, the band will focus on covers of classic R&B hits by the likes of Marvin Gaye, Chaka Khan and the Isley Brothers rather than on original material. They'll play a recording of the song at intermission.
Vocalist Paula Saunders, guitarist Jeff Stocks and trumpeter Ryan Thielman are among the additional musicians who will perform with Soul Revival on Friday in the Buffalo Room at the Westport Flea Market, 817 Westport Road, Kansas City, Missouri, 64111; 816-931-1986.
Bill Brownlee's writing appears weekly in The Kansas City Star and Ink magazine. He blogs about Kansas City's jazz scene at Plastic Sax.