Trademark Suit Dashes Hopes Of Lawrence Company That Hired The Homeless
A couple of years ago, 41-year-old Shine Adams, a recovering alcoholic, started a small nonprofit in Lawrence to help people down on their luck.
Before then he'd been making electric guitars out of cedar wood in his basement and had some cedar scraps lying around. That gave him an idea.
"People would come over to my house and could smell the cedar from the basement and they would always compliment me on it and love the way it smells," he says.
Why not, he thought, put folks needing a leg up – the homeless, substance abusers, people just out of jail – to work? Adams figured he could have them make something useful out of those scraps.
His idea was to use them to make air fresheners in the shape of cedar trees. Similar to the ones that hang from automobile rearview mirrors but made from real cedar, not cellulose.
"I realized, you know, if I'm going to start a small business I need something iconic that describes the company that can be easily trained. And this tree shape just fell into every category," he says.
With $40,000 raised in a Kickstarter campaign in 2014, Adams bought the scroll saw and other equipment. He moved the business into the back of a social services agency in a residential neighborhood in the eastern part of town.
He hired folks from a re-entry program just down the hall. By last year, he'd put 18 people to work at $15 an hour. Adams himself didn't draw a salary and his board worked for free. He was feted in the local press.
And then one day came a bolt out of the blue.
"About a year ago we received a notice that another company felt that we had infringed from them their intellectual property," he says.
The company that makes the ubiquitous tree-shaped air fresheners people people hang on their automobile rearview mirrors had sued him in New York.
"I just remember the whole thing seeming so wacky that I just trusted my attorney was taking care of it and that was it. There was no way it could amount to anything," he says.
Adams' attorney, a well-known trademark lawyer in New York named Marty Schwimmer, agreed to handle the case free of charge. But for a little non-profit like Sun Cedar, the expenses – including traveling to court in New York – were prohibitive.
"I don't want to say out loud just how much fully litigating a trademark case costs, but there are a lot of zeros," says Schwimmer, who was prepared to wage a vigorous defense.
"No one is going to think that this 10-dollar cedar tree wooden ornament is made by the same people who make the dollar cellulose freshener that is sold in car washes and gas stations," he says.
The company that filed the suit, Car-Freshner Corp. of Watertown, New York, is known for its aggressive defense of its trademark. It once sued a greeting card company for using a scratch-and-sniff air freshener shaped like a tree.
Mediation efforts between Sun Cedar and Car-Freshner were unsuccessful and last month Sun Cedar filed for Chapter 7 bankruptcy. Its shop, a converted garage, now sits idle. The equipment Adams purchased will be sold to pay off Sun Cedar's debts.
"A disappointing aspect to me about this case was that this could not have been achieved through coexistence, that we couldn't resolve this through the parties just talking and settling this," Schwimmer says.
Daniel Samann, Car-Freshner's legal counsel, declined to comment. Samann is the grandson of the company's founder, Julius Samann.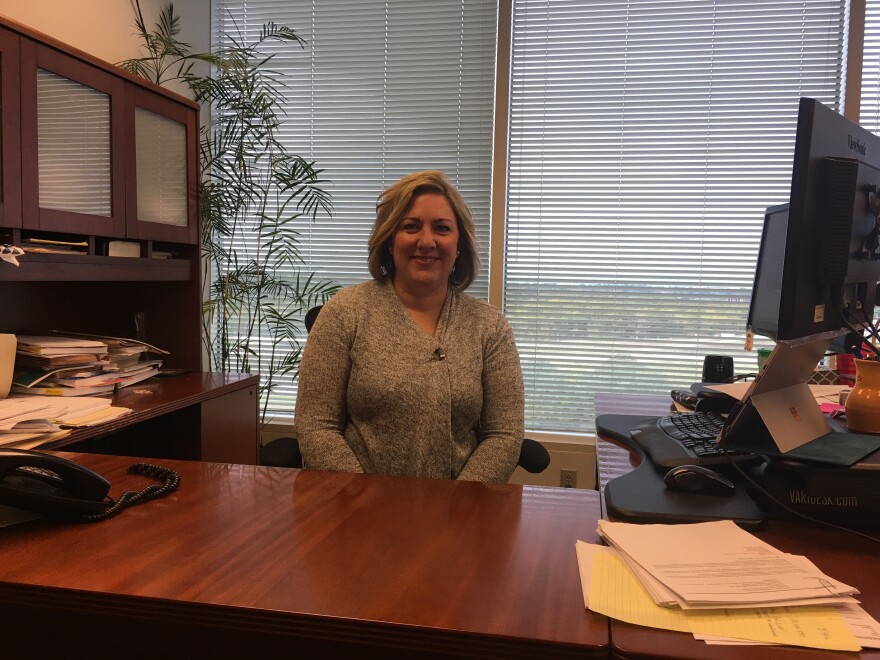 Cheryl Burbach, a Kansas City trademark lawyer with Hovey Williams who is not involved in the case, says that in her experience, "when you're dealing with family-owned corporations, a lot of times logic and reason go out the window and it's very personal."
That's not to say that Car-Freshner didn't have a colorable claim. A company that doesn't aggressively defend its trademark risks losing it, Burbach says. She notes that terms like elevator and aspirin were once trademarks but lost that distinction because they were so widely used they became generic.
But was it necessary for Car-Freshner to sue Sun Cedar to protect its trademark?
"I have a friend who always says infringers are just business partners you haven't met yet. I can't take credit for that, but I think it's a very apt statement," Burbach says.
Over the last 11 years, an average of 3,900 trademark suits have been filed in federal court every year. But the vast majority of trademark disputes are resolved before then.
"I have often advised clients that maybe before the lawyers get involved, maybe a business-to-business approach so that the businesses can find out a creative way that this might turn into a great business opportunity," Burbach says. "It might, for instance, result in a license where one licenses the right to use the trademark over the other."
Adams admits he may have been naïve, but he says he never imagined it would come to this: a lawsuit forcing him to shut down his business. Sitting amid the machinery of his shop, he says he's not ready to throw in the towel yet.
"I've found my calling," he says. "I know what my mission is, and I won't let a bump in the road stop me from doing what I love and what I believe in."
Once the dust has settled, he says, he plans to start another company that will give people needing a second chance a chance to work.
Dan Margolies, editor of the Heartland Health Monitor team, is based at KCUR. You can reach him on Twitter @DanMargolies.