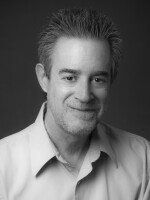 Dan Margolies
Health and Legal Affairs Editor
'The conditions these families were compelled to live in were just horrendous.'

The lawsuit says that at least 58 items have been rejected, including HRDC's Prison Legal News and Criminal Legal News, monthly publications that cover criminal justice and prison issues.

In its lawsuit, the Blue Springs School District said it was acting 'in the interest of the liberty of the general public.'

CoreMedica Laboratories was one of several diagnostic companies that received warnings from the FDA in July stating it offered unauthorized COVID-19 testing services.

AstraZeneca hopes to enroll 30,000 people in its Phase 3 trials in the United States. The KU/Children's Mercy trial was looking to recruit 1,500 participants.

Three men were charged with misconduct, negligence and other counts in connection with the 2018 sinking of a duck boat that left 17 people dead.

Darlene Edwards, now 66, has been in prison for 23 years. She says she is obese, diabetic and requires assistance walking.

Robert Courtney pleaded guilty in 2001 to diluting cancer and other medications over the course of nearly a decade.

Earlier this year, the judge fined the company that owned the complex $7,500 a day after finding it in contempt of court for violating court orders and not showing up for scheduled depositions.

The Kansas City Symphony performs fantasias, or fantasies, from John Corigliano, Max Bruch and Hector Berlioz. Conducted by Kansas City Symphony Music Director Michael Stern.