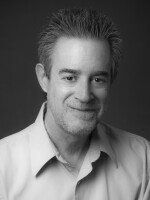 Dan Margolies
Health and Legal Affairs Editor
Waddell & Reed's proposed downtown Kansas City headquarters figured prominently in ongoing debates about the propriety of tax incentives to attract businesses to Kansas City from elsewhere.

Morris said she plans to focus on growing KCUR and diversifying its staff, leadership and audience.

Organist Jan Kraybill selects works that showcase the organ in different roles, including music by Saint-Saëns, Gounod and Guilmant. We'll also be joined by Josh Jones, principal percussionist with the Kansas City Symphony, who will play Vivaldi on marimba with Jan on harpsichord. Plus, we'll hear Yo-Yo Ma in "Three Meditations" from Leonard Bernstein's Mass.

The settlement covers all beneficiaries of Cerner's retirement plan as of Jan. 21, 2014, or roughly 26,000 people.

This week, we'll hear "incomplete" masterpieces and a living, breathing modern work: Schubert's "Unfinished" Symphony, Mozart's Requiem and excerpts from Michael Gandolfi's musical trek through "The Garden of Cosmic Speculation."

The viola takes center stage this week as Kansas City Symphony violist Jenifer Houck shares her perspectives on Mozart and Wagner. Plus guest conductor Carlos Miguel Prieto leads Prokofiev's 5th Symphony and Pinchas Zukerman makes the viola sing as soloist and conductor for Hindemith's Trauermusik.

Tracy Kolterman died on Jan. 19 at age 60 after being hospitalized for five weeks. She was a licensed practical nurse at McCrite Plaza, a nursing home in Briarcliff.

Michael Ahlers was the administrator of the med center's occupational therapy education department from around 2001 to 2015.

Co-host Dan Margolies selects American music from Steven Stucky, John Corigliano, Leonard Bernstein, Charles Ives and Samuel Barber, with whom he has an interesting connection. Plus, we'll enjoy some surprises from Michael Stern and Soloist Joyce DiDonato.

Zachary H. Martin allegedly livestreamed himself on Facebook taking part in the Jan. 6 insurrection inside the Capitol building.