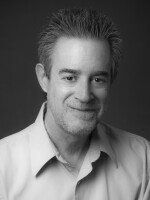 Dan Margolies
Health and Legal Affairs Editor
Lucas grew impassioned as he cited a passage in Schmitt's lawsuit stating that the risk of severe COVID-19 illness in children is low.

Kansas has a shield law that gives journalists limited protection against being forced to identify anonymous sources or disclose information they haven't published or aired. But because Bledsoe sued in federal court, the shield law doesn't apply.

This week, hosts Michael Stern and Dan Margolies explore a diverse program evocative of nature, the outdoors and nocturnal adventure. We'll hear the Kansas City Symphony perform works by Haydn, Smetana, Schoenberg, Milhaud, Ives and Ginastera.

Dan Margolies speaks with Scott Steele, executive director of the newEar Contemporary Chamber Ensemble, about their composition contest. Joining Scott are two of the contest winners, Akshaya Avril Tucker and Ben Stevenson. We'll hear their music as well as music by local high school student Andrew Schnake, one of the winners in the student division.

Dr. Steven M. Simon admitted that he told a drug representative he would stop selling one of their drugs unless the company hired him for paid speaking engagements.

This week, hosts Michael Stern and Dan Margolies take a look back and a look forward with a program commemorating anniversaries — including the launch of 91.9 Classical KC a year ago. We'll hear music by Bernstein, Mendelssohn and Tchaikovsky, as well as a performance of Chen Yi's "Fountains of KC" from the Kansas City Symphony's opening subscription concert in Helzberg Hall nearly a decade ago.

Kendra Ross had been forced to work without pay for businesses run by The United Nation of Islam from the time she was 11 years old. A judge awarded her nearly $8 million.

The staffing disputes at Menorah and Research are among many contentious battles between the nurses union and HCA, the health care conglomerate that owns the hospitals.

A crew member and 16 passengers, including nine members of a single Indianapolis family, died. Five children were among the dead.

Long seen as a crisis afflicting rural communities, the opioid epidemic in recent years has surged in Black communities.