Kansas Retains High-Powered East Coast Law Firm In Planned Parenthood Case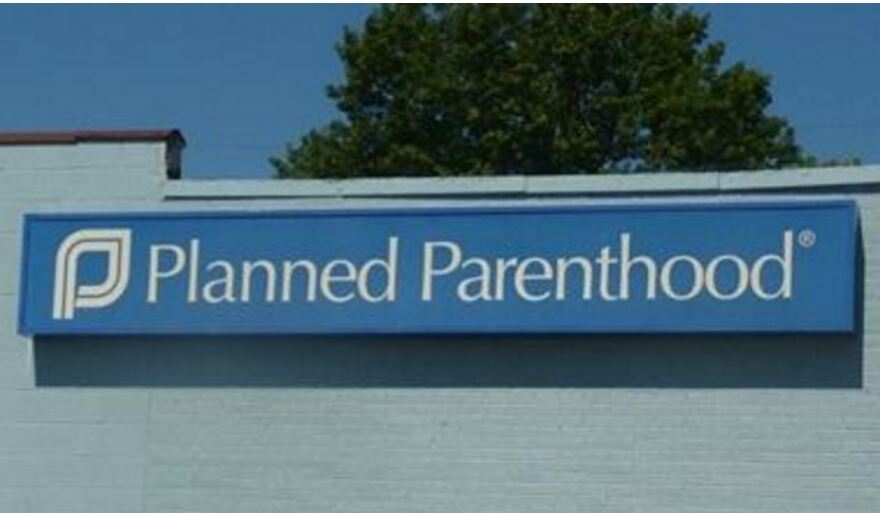 A federal judge on Tuesday promised to rule before July 7 on Planned Parenthood's request to block the Kansas Department of Health and Environment from cutting off its Medicaid funding.
That's the date when the agency has said it will terminate Planned Parenthood's participation in the Medicaid program.
The original cutoff date was May 10, but KDHE has extended that deadline twice, in part because it has had trouble finding counsel to represent it.
Its original counsel, Stephen R. McAllister, a former University of Kansas Law School dean, withdrew from the case without explanation less than two weeks after Planned Parenthood of Kansas and Mid-Missouri sued KDHE Secretary Susan Mosier in May.
At the court hearing Tuesday before U.S. District Judge Julie Robinson, Mosier was represented by two lawyers from a small but high-powered East Coast law firm consisting of several former Supreme Court law clerks.
The firm, Consovoy McCarthy Park, has offices in New York, Washington, D.C., and Boston and was formed in late 2014. Its half a dozen partners were previously associated with large law firms but left to form what Consovoy McCarthy's website describes as "a team-oriented boutique law firm that promises to deliver legal advocacy of the highest quality."
Two of the firm's lawyers, Patrick Strawbridge and Michael H. Park, were present at Tuesday's hearing in the federal courthouse in Kansas City, Kansas. Strawbridge was a law clerk for Supreme Court Justice Clarence Thomas and Park was a law clerk for Supreme Court Justice Samuel Alito, generally regarded as the two most conservative justices on the court since the death of Justice Antonin Scalia in February.
Strawbridge, reached at the firm's Boston office, referred inquiries about the case to Gov. Sam Brownback's office. Asked how the firm came to be engaged by KDHE, he said, "We were asked to help out and were happy to do so."
Cassie Sparks, a spokeswoman for KDHE, said she could not comment on pending litigation, including how KDHE ended up retaining Consovoy McCarthy.
In its brief existence, the firm has already made a name for itself in conservative legal circles, appearing in several cases before the Supreme Court. It recently represented Abigail Fisher, a white high-school senior who sued the University of Texas after she was denied admission, alleging its use of race a factor in admission decisions violated the Fourteenth Amendment's equal protection clause. The court has yet to hand down its decision.
In another recent case before the high court, Consovoy McCarthy represented voters challenging Texas' apportionment of legislative districts by counting the total population instead of the number of eligible voters. In April, the court unanimously rejected the challenge and found that states could design legislative districts based on total population.
"They're former Supreme Court law clerks and that infers no small accomplishment," said Topeka attorney Robert Eye, who represents former and current Planned Parenthood health providers and is on the opposite side of Consovoy McCarthy in the Planned Parenthood case. "It's a recognition of a level of scholastic ability that is significant."
Eye said much of KDHE's argument on Tuesday boiled down to the procedural question of whether Planned Parenthood should have sought administrative relief before taking its case to court. But he said KDHE also continued to make the argument that Brownback made in his State of the State address in January, namely that Planned Parenthood traffics in "baby body parts."
KDHE plans to introduce into evidence transcripts of videos shot by an antiabortion group, the Center for Medical Progress, but Planned Parenthood on Tuesday moved to strike the transcripts. It argued that the videos were heavily manipulated and that the transcripts "contain significant discrepancies and omissions from the videos they purport to describe."
In January, a Houston grand jury convened to investigate whether Planned Parenthood's Houston affiliate had sold the organs of aborted fetuses exonerated the health care provider and instead indicted two of the people involved in the making of the videos. Both were accused of tampering with a governmental record and one, the lead videographer, was charged with the purchase or sale of human organs, apparently because he had offered to buy them in an effort to induce Planned Parenthood officials to say they would sell them.
Also earlier this year, the Kansas Board of Healing Arts said it planned to take no action against Planned Parenthood of Kansas and Mid-Missouri after failing to find evidence of any wrongdoing.
Dan Margolies, editor of the Heartland Health Monitor team, is based at KCUR. You can reach him on Twitter @DanMargolies.