Why Is There A Barbed Wire Museum In Kansas?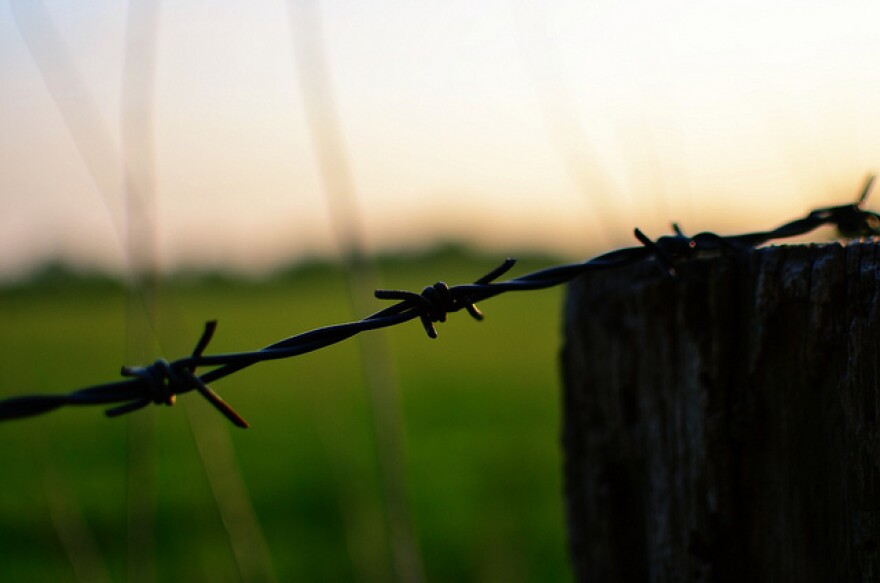 La Crosse, Kansas is serious about barbed wire — it's the home to the Kansas Barbed Wire Museum and it even trademarked the phrase: "The Barbed Wire Capital of the World."
This weekend, La Crosse hosts the Antique Barbed Wire Swap & Sell, an annual event where collectors gather to buy, sell and trade the spiky, thorny wire.
The Kansas Barbed Wire Museum — the first barbed wire museum in the country— has a special relationship with Kansas: It's where the collecting hobby really took off in 1967. According to Brad Penka, president of the museum, there are so many different varieties of barbed wire and some are unique.
"It's really attractively designed," he said.
The museum is currently studying the impact of barbed wire on society. The initial inventors of barbed wire made a lot of money, which they put back into their communities by building opera houses and schools.
"They brought culture to people," said Penka.
Barbed wire also changed the face of the Midwest. According to the podcast 99% Invisible, not only did the "devil's rope" — as Native Americans called it — section off land, but it led to skirmishes between farmers and cattlemen (who needed to be able to drive their cattle across the land). And it led to the extinction of the buffalo, which also destroyed the lives of the Native American tribes who followed its migration.