So Long, Boulevard Twist-Off Caps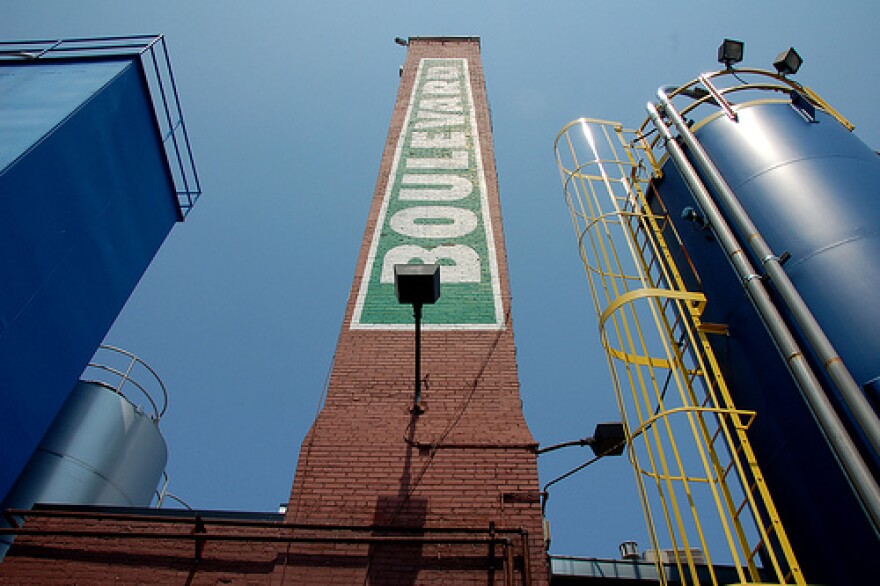 Kansas City's Boulevard Brewery is no longer making beers with twist-off caps, reports Brad at the KC Beer Blog. Now all the beers produced by the Midwest's largest specialty brewer will be capped with more effective, less hand-friendly pry-off tops.
"Pry-off caps are more effective at keeping out oxygen, one of the main enemies of maintaining excellent beer flavor," founder John McDonald told the Beer Blog. The pry-off caps "also assist with maintaining correct carbonation levels throughout the recommended beer shelf life."
The new bottles started to hit retail shelves this week. Prior to the change, only Boulevard Pilsner and the Smokestack series featured pry-offs.
Local home brewers are excited that the switch means they can use all of the Boulevard bottles to hold their homemade stash.
"I'm just glad that I can finally start reusing boulevard bottles for homebrewing!" commenter Jay A. writes.
"Finally we can use their (non-smokestack) bottles for bottling!" homebrewer lead-farmer commented on reddit.
Twist-off bottles often have thinner glass at the top of the neck, making the glass more likely to break during the brew process. And most cappers that homebrewers use to top their beers won't work with twist-off caps or bottles due to slight differences in the geometry of the bottles and the physics of the capping process.
Though the brewery's already made the switch, there are twist-off bottles left to find on local shelves. That means twist-off fans still have the chance to hoard bottles of Wheat and Pale Ale to get in their last party tricks, convincing unsuspecting friends they have hulk strength and the thick skin of a rhino.
For instance:
Friend 1: Could you open this for me? I don't have an opener. Friend 2: Sure. (Twist.) Friend 1: Gasp! Did you just open that with your – wait, it was a twist-off, wasn't it?
They share a laugh.
The beer? A Boulevard Wheat.
Friends will have to find other things to laugh about now, but they can still enjoy a fresh local beer, as long as they have an opener.