6 Colorful Things To Do In Kansas City This Weekend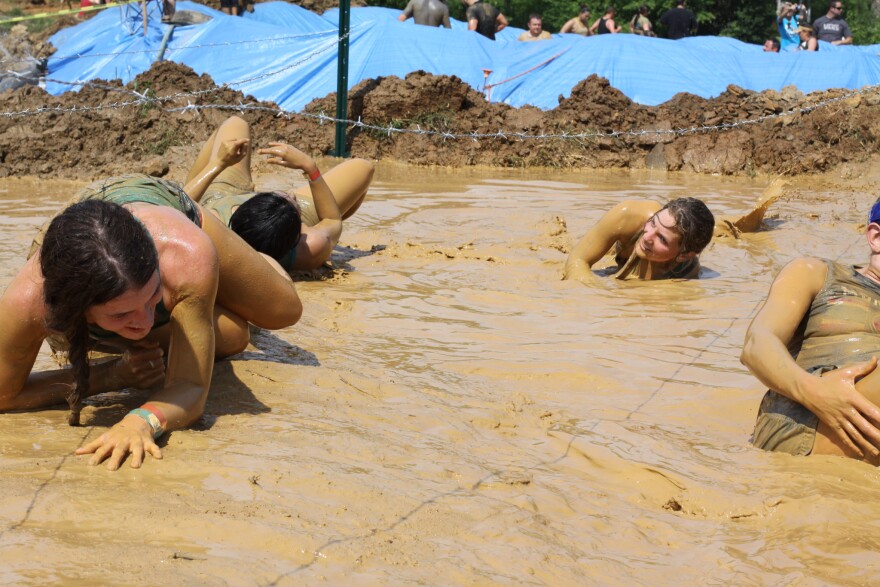 Colorful characters – both real and imagined – rule this weekend's lively entertainment calendar.
Leading events range from a country superstar still successfully strutting her stuff during her first concert tour in more than a decade to fantasy fans gathering to fervently celebrate their favorite far-flung heroes. And would you believe a trio of First Friday artists having their way with used refrigerators? I didn't see that coming.
Whatever intriguing activities await you this weekend, be sure to color outside the lines.
1. Kansas City Comic Con
Comic-book culture forms the foundation of this first-year fan convention devoted to pop-culture fun. There will be countless comics and related toys, clothes and other collectibles for sale, along with numerous fan-fueled panels, contests and a costume parade. Special guests include legendary comic artist Neal Adams (Batman, X-Men) and screen stars Pam Grier ("Foxy Brown," "Jackie Brown") and Sean Astin ("Lord of the Rings" trilogy, "Goonies"). TV nostalgia freaks won't want to miss shaking claws with Butch Patrick, who played the lycanthropic little Eddie on "The Munsters." I'm crossing my fingers that Butch brings Eddie's "Woof Woof" doll.
Friday, 1-7 p.m.; Saturday, 10 a.m.-7 p.m.; Sunday, 10 a.m.-5 p.m.; Bartle Hall, 301 W. 13th St., Kansas City, Mo.; tickets: $20-$120.
2. Shania Twain
The smash-hits from yesteryear should outnumber the sizzling costume changes, but maybe not by much, when Shania Twain brings her "Rock This Country" stage extravaganza to town. Twain, who turns 50 this month, hasn't hit the road for 11 years, but she's coming off a two-year run at Caesar's Palace in Las Vegas, so you know she's well-rehearsed. Even so, the tour's flamboyant melding of spectacle and song is said to be Twain's last cross-country musical effort. Anticipated highlight: Twain cavorting with a cadre of male dancers during "Man! I Feel Like a Woman." Get a load of those gams while you can!
Friday, 7:30 p.m.; Sprint Center, 1407 Grand Blvd., Kansas City, Mo.; tickets: $64, $84, $134.
3. Rugged Maniac Obstacle Course
You might be a maniac – you animal, you – but are you sturdy enough to compete in the Rugged Maniac Obstacle Course? Don't look at me. I just write this stuff. It's up to the true athletic zealots among us to gamely tackle the course's 25 crazy obstacles, including fire challenges, underground tunnels and a colossal waterslide. If you're not the chance-taking type – hello, friend – you can hang out and watch the over-the-top action for free while also enjoying the daylong fest's other activities and attractions, such as dance music, games and a mechanical bull. Uh, oh.
Saturday, 10 a.m.; Snow Creek Ski Area, 1 Snow Creek Dr., Weston, Mo.; registration fee: $89-$110; (parking $10).
4. First Friday: Fridges into Art
If you think refrigerator art is limited to the creative positioning of pretty magnets on your home fridge, prepare to have your mind blown this First Friday in the Crossroads Arts District. Local artists Allan Chow, Phil Shafer and Anastacia Drake will compete to transform recycled refrigerators into works art. Onlookers will get to cast a vote for their favorite transformed fridge, donated by KCP&L's Home Appliance Recycling Program. How cool is that?
Friday, 5:30-8 p.m.; Missouri Bank parking lot, 125 Southwest Blvd., Kansas City, Mo.; admission: free.
5. 'Seussical the Musical'
More than a little colorful entertainment is in store for family audiences of this widely staged musical inspired by the revered picture books of the one and only Dr. Seuss. The show's multitude of incredibly fanciful singing-and-dancing characters include those plucked from the delightful pages of Horton Hears a Who!; Green Eggs and Ham; One Fish, Two Fish, Red Fish, Blue Fish; and, of course, The Cat in the Hat. Oh, the places you'll go!
Friday, Saturday, Sunday, 8:30 p.m.; Gladstone Theatre in the Park at Oak Grove Park, 7600 N. Troost Ave., Gladstone, Mo.; admission: free.
6. Clint Black
Is black a color? It is when it's iconic country crooner Clint Black, whose way with words and music continues to paint moving emotional pictures. Black's talent was clear at the get-go of his career and his 1989 breakout hit, "Nobody's Home," about a man who combs his hair the same as always, wears the same cologne and drives the same pickup: "But since you left, everybody says I'm not the guy they've known/The lights are on, but nobody's home." It may look like Black is strumming a guitar onstage. But he's really playing heartstrings.
Friday, 8 p.m.; Ameristar Casino and Hotel, 3200 N. Ameristar Dr., Kansas City, Mo.; tickets: $45-$65.