Here's What Kansas City Shakespeare Festivalgoers Need To Know About 'Much Ado'
Kansas City's annual summer ritual, the Heart of America Shakespeare Festival, is upon us. This year's production is the comedy "Much Ado About Nothing."
This also means it's time for another annual ritual at KCUR: tracking down Geraldo U. Sousa, a professor of English at the University of Kansas, who has written several books on Shakespeare. Because watching Shakespeare at Southmoreland Park is always more enjoyable when we actually understand the play, we asked Sousa to help us brush up on "Hamlet" last year and "Twelfth Night" the year before.
As always, he provided important background and context. "Much Ado About Nothing" likely debuted in 1598 or 1599, Sousa said. It was published in Quarto in 1600 and then in Shakespeare's the "First Folio" in 1623.
"The play was immediately a hit, and has remained a favorite with audiences ever since," he said. "For example, it was performed at Court for the royal wedding of Princess Elizabeth (the daughter of King James I) to the German prince Frederick in 1613."
Sousa told us that two of the play's lovers, Beatrice and Benedick, are some of Shakespeare's most memorable.
First, there's the plot:
"War is over. War gives way to courtship. Soldiers return home," Sousa said. "Fellow soldiers Benedick and Claudio have become good friends while away in the war. These two are very similar as soldiers, but quite different in their views of marriage."
Benedick is a seemingly confirmed bachelor who disparages marriage but fall in love with the equally cynical Beatrice. Claudio, who is quiet and more romantic, falls in love with Hero and wants to propose marriage to her. John, the play's "plain-dealing villain," devises a plot and hires Borachio to spoil Claudio and Hero's happiness, and Claudio abandons his bride at the altar.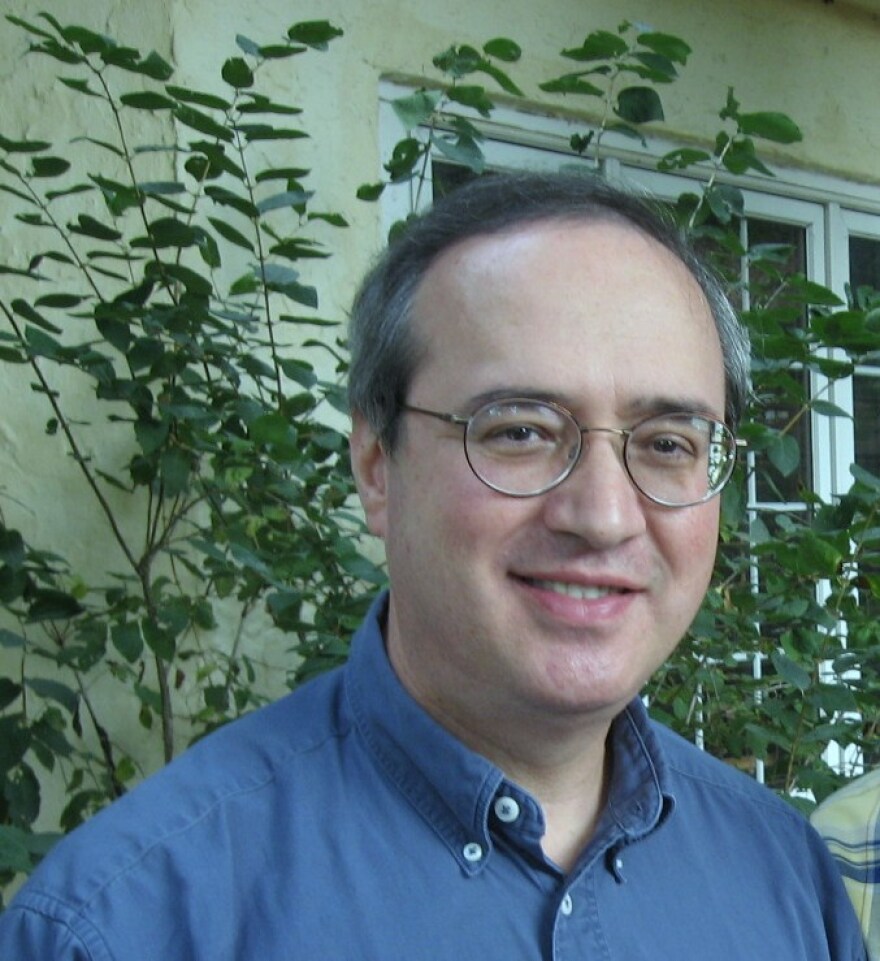 "The tone of the play changes from comic to tragic," Sousa said. "The happy ending depends on the truth coming out in an unexpected way: the incompetent yet watchful constable conducts an investigation and stumbles upon the truth."
Sousa advised audience members to watch for a few distinct themes.
One is the battle of the sexes.
"Beatrice and Benedick are obviously in love with each other from the start, yet both disparage marriage and insist they are better off if they remain single and maintain their independence," he noted. "The play engages in a lively debate between what is preferable: marriage or single life?
"The war of the sexes has a dark side," Sousa continued, "when Claudio is misled by the villain Don John into believing that his fiancée, Hero, is two-timing him."
Claudio's cruel abandonment of Hero at the altar is a turning point, he said.
"Life is not a game, and this rejection leads not only to Hero's apparent death, but also threatens to spoil the relationship between Benedick and Beatrice. When Benedick proposes to Beatrice — 'Come bid me do anything for thee' — Beatrice retorts, 'Kill Claudio,' that is, challenge Claudio to a duel and avenge Hero's reputation. A tragic dimension becomes apparent, at least until the truth comes out."
Another theme to watch out for, Sousa said, is word play.
"The word 'nothing' could be pronounced 'noting' in Shakespeare's time. The title of the play contains a pun on 'nothing' and 'noting' — especially what the characters 'note' when they eavesdrop on others."
And eavesdropping serves interesting purposes in the play, Sousa said.
Its eavesdropping that leads to Claudio's false accusation and rejection of hero. Beatrice and Benedick, separately, eavesdrop on their friends' conversations, which leads to their admission to themselves that they are in love. The Watchmen overhear a conversation in which Borachio confesses his role in carrying out Don John's plot to falsely accuse Hero of infidelity.
Sousa also advised to watch out for "masks, masquerades, disguises, false pretenses, (and) impersonation."
And, he said, audiences shouldn't be intimidated by the language.
"Most of the play is in prose — in colloquial, everyday language — often humorous, raunchy, and down-to-earth. The more serious, potentially tragic subplot of Hero and Claudio, however, is almost entirely in verse. Whether in prose or in verse, however, the language of the play is readily accessible and easy to understand to someone unfamiliar with Shakespeare."
Especially raunchy, he said, are the exchanges between Beatrice and Benedick.
"Beatrice and Benedick get caught in a vicious cycle of cynical comments and put-downs. What becomes apparent, however, is that Beatrice and Benedick are, in fact, engaged in an elaborate game of courtship," Sousa said.
"Their friends realize this, and, in turn, trick Benedick into admitting to himself that he loves Beatrice, and Beatrice into admitting to herself that she loves Benedick. Audiences always find the about-face to be hilarious, memorable, and too human."
For those unable to attend one of the free performances at Southmoreland Park over the next couple of weeks, Sousa recommends the 1993 film adaptation starring Emma Thompson.
The Heart of America Shakespeare Festival's "Much Ado About Nothing" opens 8 p.m. Tuesday, June 12 in Southmoreland Park, 4600 Oak St., Kansas City, Missouri, with performances continuing at the same time Tuesdays through Sundays through July 1.
Courtney Bierman is an intern at KCUR. Follow her on Twitter @courtbierman.