Longtime Kansas City And 1970s Hollywood Actor Kip Niven Dies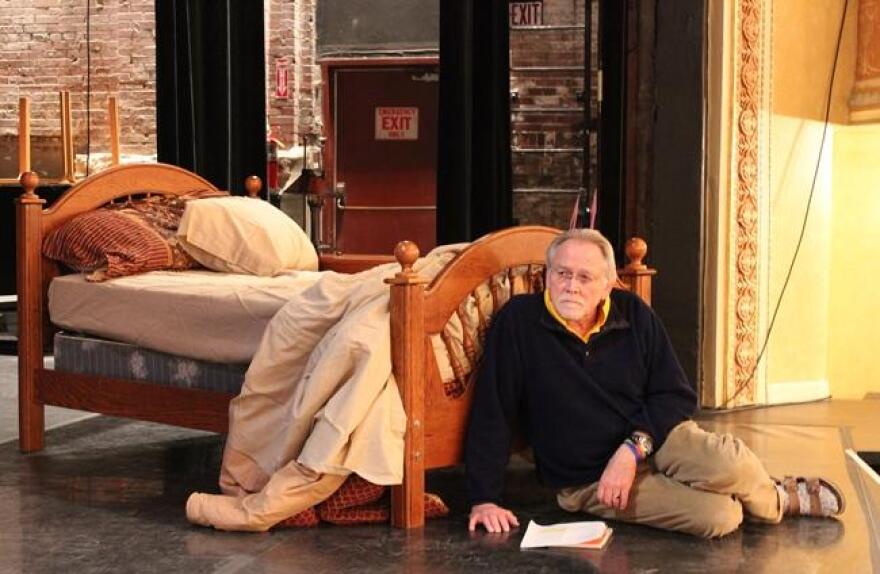 Actor Clifford "Kip" Niven, well-known to theater audiences in Kansas City and a Hollywood mainstay going back to the 1970s, died yesterday from a heart attack at the age of 73.
Niven was known for his role on the 1970s television show "Alice" and for playing in dozens of local productions, as well as his avid support of the Kansas City theater scene.
Popular and ubiquitous in the theater community, Niven cut a wide swath of friendship. That was made evident by the overwhelming shock and grief flooding social media of Niven's sudden passing.
"Kip was Kansas City theater and film in many ways. He was a symbol of its heart and beauty and community," says Oscar-winning screenwriter and filmmaker Kevin Willmott. "He was our little piece of Hollywood right here in the backyard."
Niven played legendary basketball coach Phog Allen in Willmott's film "Jayhawkers."
Claudia Copping, Niven's life partner, says he was an institution in the Kansas City theater community, because he was a thoughtful, supportive and fun person.
"Anytime I went anywhere with him, if we even went to a diner, he was fast friends with the cashier," Copping says.
Niven's family was from Montana, but he grew up in the Kansas City area where he graduated from Shawnee Mission East High School. He studied theater at the University of Kansas and from there went to Hollywood where he appeared in movies like "Magnum Force," "Earthquake," and "Midway." He guest-starred in many shows including "The Waltons," "Emergency," "Law & Order," "Spencer: For Hire" and "Knight Rider." He was a regular on the show "Alice" for several years, and married and divorced the show's lead Linda Lavin.
Niven moved back to the Kansas City area in the 1990s and played on local stages ever since. He was scheduled to be in Starlight Theater's upcoming production of "The Wizard of Oz."
Doug Weaver, who knew Niven for more than 20 years and with whom he co-founded the EARTh (Equity Actors' Readers' Theatre), says Niven was a giant in the Kansas City theater community.
"Kip was an immensely talented actor," Weaver says. "He knew every actor in the city and they all called him a friend."
Nancy Marcy, an actress who has known Niven since the 1960s at the University of Kansas, where they both studied theater, echoed the sentiment that Niven was emotionally generous and supported both his fellow equity actors and all the actors he knew.
"His respect for everybody in the (theater) community is a legacy we all need to take to heart," Marcy says.
Brian Paulette, actor and photographer, had worked with Niven for over 25 years.
"He was a pillar of the theater scene, went to everything, worked everywhere," Paulette says.
Beyond Niven's work as an artist, Paulette says, it's important to remember his kindness as a person.
Claudia Copping says that the family is still making decisions on when and where Niven's celebration of life will take place. Niven is also survived by his daughters Maggie and Kate and his son Jim.
Michelle Tyrene Johnson is a reporter at KCUR 89.3 and part of the public radio collaborative Sharing America, covering the intersection of race, identity and culture. This initiative, funded by the Corporation for Public Broadcasting, includes reporters in Kansas City, St. Louis, Hartford, Connecticut and Portland, Oregon. She can be contacted at michelle@kcur.org.