Some Kansas School Districts On The Brink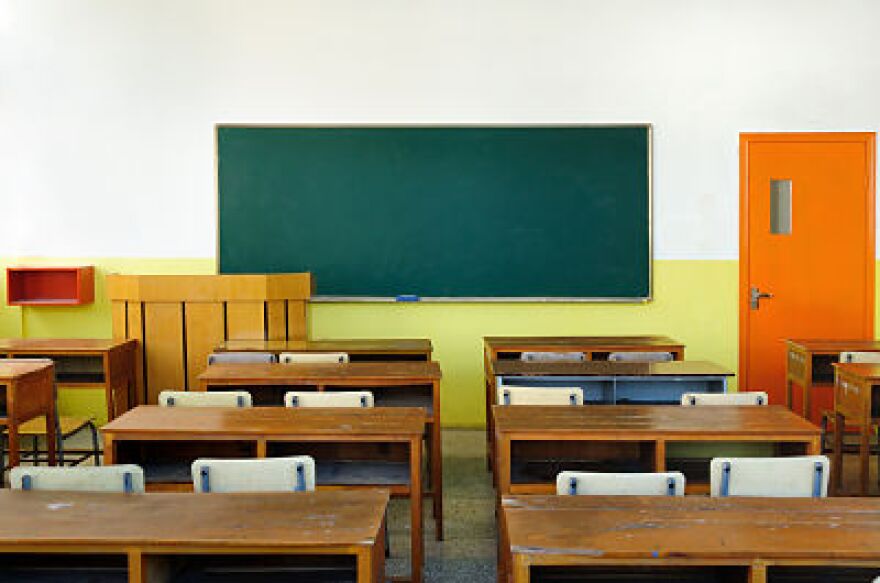 A top official at the Kansas State Department of Education says recent budget cuts have pushed some school districts to the brink of insolvency.
Brad Neuenswander is the state education department's deputy commissioner for learning services. During testimony Tuesday in the ongoing school finance trial, he said budget cuts have forced a handful of districts to deplete their cash reserves to the point where they soon may not be able to meet their payroll or pay their regular bills.
Those cash reserves have been the target of criticism by conservative lawmakers who allege that some districts are squirreling away money that could be used to offset their budget cuts.
But Neuenswander said those reserves are necessary for districts to keep a balanced cash flow, because expenses occur throughout the year while some revenue comes in at irregular times.
He also said the problem is likely to grow worse in the next few years because of the massive tax cut that Governor Sam Brownback and conservative legislators pushed through this year. He said districts are already being told to brace themselves for the possibility of more deep budget cuts in the next two to five years.