Jackson County Executive To Address Ongoing Jail Issues With New Task Force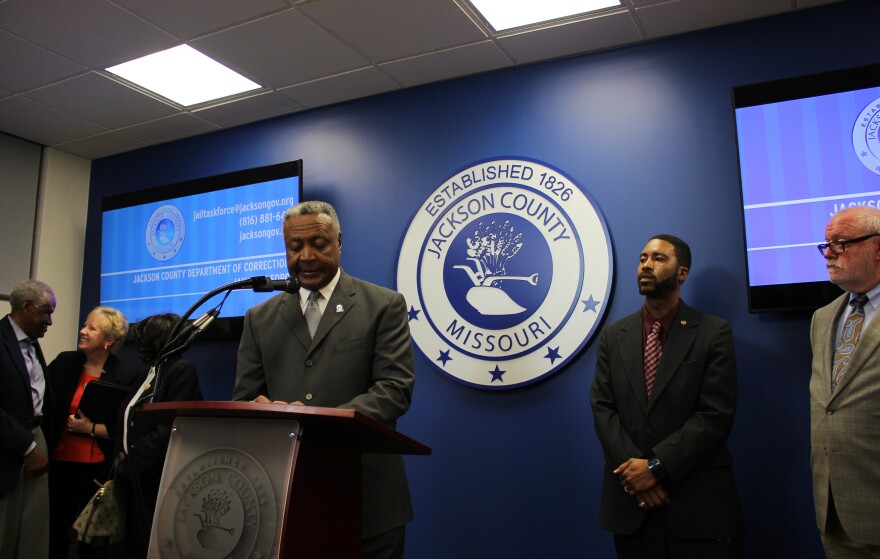 Amidst mounting tensions over ongoing issues at the Jackson County Detention Center, County Executive Frank White, Jr. announced a new Jail Task Force to determine what steps to take to fix these issues, which include overcrowding and understaffing.
"For [officers] as well as detainees, we need to make sure that conditions are healthy, that they're safe, and that they have the latest amenities," said task force co-chair John Fierro.
Fierro, president of Mattie Rhodes, said this is of interest to him because taking proper care of detainees now is an investment in the future of the county.
"We can't put them back out into the community without proper medication or therapeutic support," he said. "Also, we need to make sure they have the job skills necessary to be productive members of our county."
Fierro is joined on the force by Jackson County Prosecutor Jean Peters Baker, Alvin Brooks, State Representative Brandon Ellington and City Councilwoman Alissia Canady, to name a few.
The Jail Task Force will have six months to conduct its analysis of the jail.
The group will pick up where the previous Jail Task Force, appointed by former County Executive Mike Sanders in 2015, left off.
Between then and now, the jail has seen inmate deaths, alleged attacks on guards by inmates, and smuggling of contraband.
In addition to announcing the task force, White also proposed a budget increase for Jackson County's corrections department. It includes a $16 million bond to fund emergency safety and security repairs to the jail over the next five years.
White emphasized Tuesday that he has "never been skeptical of a new jail" but has been skeptical of how big of a jail is needed.
"The premise has always been there that we need a new jail," White said. "We just wanted to make sure we had enough study and enough background to lead us in the right direction."
Which, he said, requires the community's input — that's why the task force will spend the first two months collecting public opinions and hosting listening sessions.
Andrea Tudhope is a reporter for KCUR 89.3. Follow her on Twitter @_tudhope, and email her at andreat@kcur.org.