Kansas City, Kansas, Police Shot And Killed Suspect At His Apartment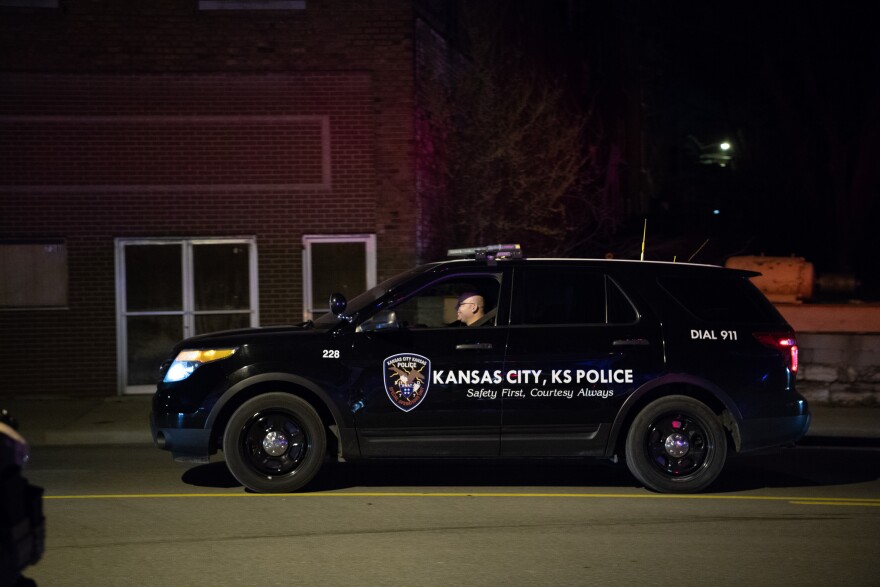 Kansas City, Kansas, police are investigating after an officer shot and killed a man Sunday night.
Officers were responding to a call about indecent exposure near Donnelly College on North 18th Street, when they made contact with 46-year-old Richard Johnson at his apartment.
According to police, a struggle ensued, and Johnson managed to grab one of the officer's guns and fire a shot. At that point, the other officer shot Johnson, who died at the scene. Both officers were transported to an area hospital — one was shot, and one suffered powder burns to his face — but the injuries were not life-threatening.
This is the fourth time this year a Kansas City, Kansas, police officer shot at a suspect — it is the second fatal shooting.
KCKPD spokesman Zach Blair told KCUR the department is moving toward creating a special team to help investigate fatal shootings by police, which would pull in detectives from other departments from across Kansas.
But, Blair said they are only in the preliminary stages.
For now, Sunday night's incident will be investigated by the Major Case Unit, which will pass the case on to Wyandotte County District Attorney Mark Dupree. If Dupree finds the shooting not justified, criminal charges will be filed. Otherwise, the Officer Involved Critical Incident Team will review the case and submit their findings to the Chief of Police, who will consider whether any policies or practices need to be adjusted.
Andrea Tudhope is a reporter at KCUR 89.3. Email her at andreat@kcur.org, and follow her on Twitter @andreatudhope.