Seniors, Pregnant Women and Others In Missouri Are Now Eligible For Coronavirus Vaccines But Shots May Still Be Far Away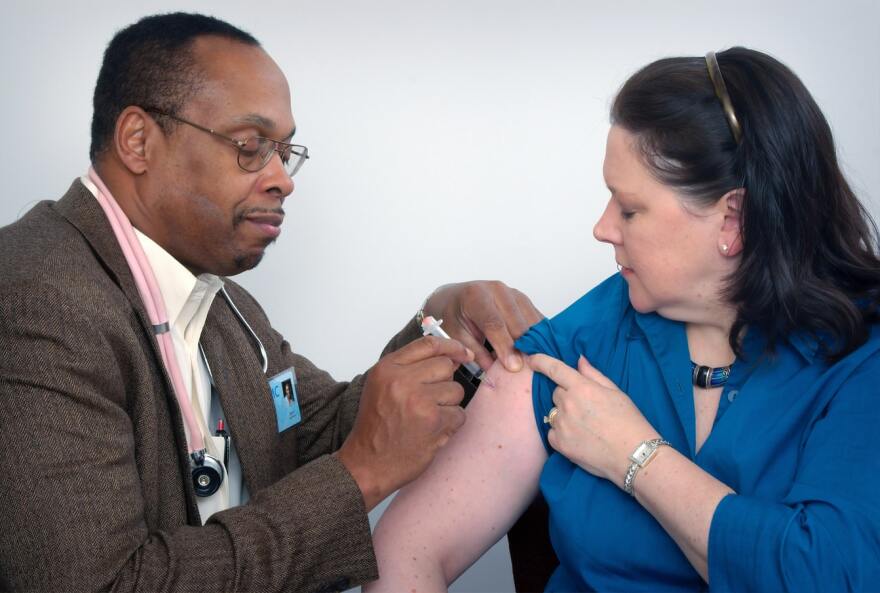 States will not receive large increases in COVID-19 vaccine doses that some had expected.
Missouri leaders plan to launch the next phases of COVID-19 vaccinations Monday, which includes eligibility for a much larger group of people, but limited supplies and questions about federal reserves will likely hinder the roll-out.
Under Phase 1B tiers 1 and 2, announced last week, people over 65, pregnant women, first responders, people with chronic severe health conditions and other groups are now eligible.
Many states expanded eligibility last week based on the recommendation in a letter sent on January 13 to governors from Centers For Disease Control and Prevention Director Dr. Robert Redford, according to Kelli Jones, communications director for Missouri Governor Mike Parson.
"We cannot wait until we are at 100% uptake in Phase 1a before we move on to Phases 1b and 1c. We need to start offering vaccine to these other priority groups now," the letter read.
Many states anticipated receiving increased numbers of vaccine doses as the federal government releases more of its vaccine reserves.
However, the new phase of vaccinations in Missouri introduced on Thursday was followed by news reports on Friday that the federal government does not have a reserve of vaccine doses that will allow states to quickly ramp up vaccinations when released.
Federal officials explained that the doses in the federal reserve were already designated to be used as second doses for individuals who've already received a first dose.
In response to questions about news, Jones told KCUR that distribution would move forward based on supply received from the federal government, though she did not provide details about how the rate of vaccination might change.
"We continue to urge our federal partners to fulfill their commitment to allocate additional supplies of vaccine into Missouri to be provided to our population," Jones wrote in an email.
On Thursday, Dr. Randall Williams, the head of Missouri's Department of Health and Senior Services said that about a third of Missouri's roughly 500,000 eligible health care workers had received doses. Earlier this month, Williams said he expected all eligible health care workers to receive doses by the end of January.
Missouri is in the bottom quarter of states in its vaccination rates, according to federal data updated on Friday.
It showed that 2.5 percent of people in Missouri have been vaccinated. Health care providers administered 190,447 of the 571,725 doses the state has received. A total of .6% of Missouri residents have received both of the doses required for vaccination.
Kansas officials said on Friday they expected only "minimal" changes to the state's vaccination plan following the reports about the federal government's supplies.
Kansas's health department is expecting to receive 36,325 combined doses of the Moderna and Pfizer vaccines for first doses this week plus an additional 17,000 second doses of the Moderna vaccine, according to spokeswoman Kristi Zears.
About 2.9% of Kansas resident have received vaccine doses, Friday's data showed. Health care providers have administered 97,779 of the state's 263,175 doses, and .5% of the population has received two doses.
Kansas Gov. Laura Kelly was one of eight governors who sent a letter to the Department of Health and Human Services on Friday, January 8 urging the release of vaccine doses being held in reserve.