Analysis: Is Missouri Now Redder Than Kansas?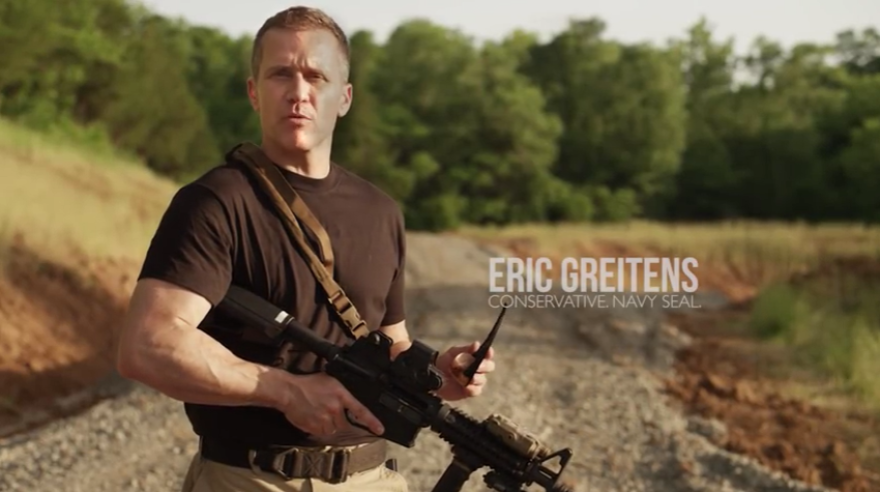 On a night when Democrats and moderate Republicans in Kansas had some significant wins, the case can be made that Missouri took several steps to the right of its neighboring state.
1. Republicans rule the top of the ticket.
Donald Trump defeated Hillary Clinton in Missouri by a margin of nearly 20 percent, far exceeding the predictions of the reddest pre-election polls. That means Missouri has not supported a Democrat for president in 20 years, since it helped elect Bill Clinton to a second term. That strong rightward shift at the top of the ticket appears to be having an impact across a broad swath of state and federal races.
2. Moderate Republicans in Missouri are now a rare breed.
This isn't Jack Danforth's party any more. Heck, it isn't even Peter Kinder's party. While the Kansas Legislature now has a moderate Republican bloc large enough to join with Democrats to have a real impact on legislation and policy, Missouri's Republican supermajorities in the House and Senate are led by solidly conservative leadership teams with little reason to compromise. With few moderates around to hold the committee gavels or schedule legislation for votes, look for a much more conservative legislative agenda to find its way to Governor Greitens' desk. And speaking of him…
3. Outsider status trumps experience (or even ideology).
Further mirroring the national election picture, Missouri voters responded to the voice of a candidate whose inexperience was his primary selling point. Eric Greitens' ads were light on specifics and heavy on image — that of a Navy SEAL, a gun-loving outdoorsman, and a provider of help to veterans. Any sense that governing might be helpful preparation for a governor was overshadowed by opposition to "corrupt career politicians."
4. Missourians don't vote for divided government any more.
The slate of statewide officeholders in Missouri has generally been broadly purple — a mix of Republicans and Democrats spanning the ideological spectrum, not to mention the state's diverse geography. Not this time. Republicans swept the governor, lieutenant governor, attorney general, secretary of state and treasurer races, in some cases by nearly three-to-two margins. Few if any of the Republican seats comprising a veto-proof majority in the House and Senate changed hands. The Democrats' lone standard-bearer holding statewide office is now Auditor Nicole Galloway, and she was appointed by outgoing Governor Jay Nixon to fill a vacancy.
5. Rising stars have fallen.
Who will ascend to lead Democrats as they attempt a comeback? That's not clear. If Chris Koster — a fairly conservative gubernatorial nominee with endorsements from the National Rifle Association and the Farm Bureau — can't win, who can? With Secretary of State Jason Kander falling short in his Senate bid to unseat Roy Blunt, Kander's status as a future leader of Missouri Democrats has taken a hit. And perennial hopefuls, including failed attorney general nominee Teresa Hensley and lieutenant governor candidate and Democratic scion Russ Carnahan, may have run their last races.
So is Missouri redder than Kansas? It's at least pulling even.
Brian Ellison is host of Statehouse Blend Missouri and a contributor to KCUR's political coverage. He can be reached by email or followed on Twitter @ptsbrian.