Vaccine Hesitancy | 'The Tenth Voice' | Give Black KC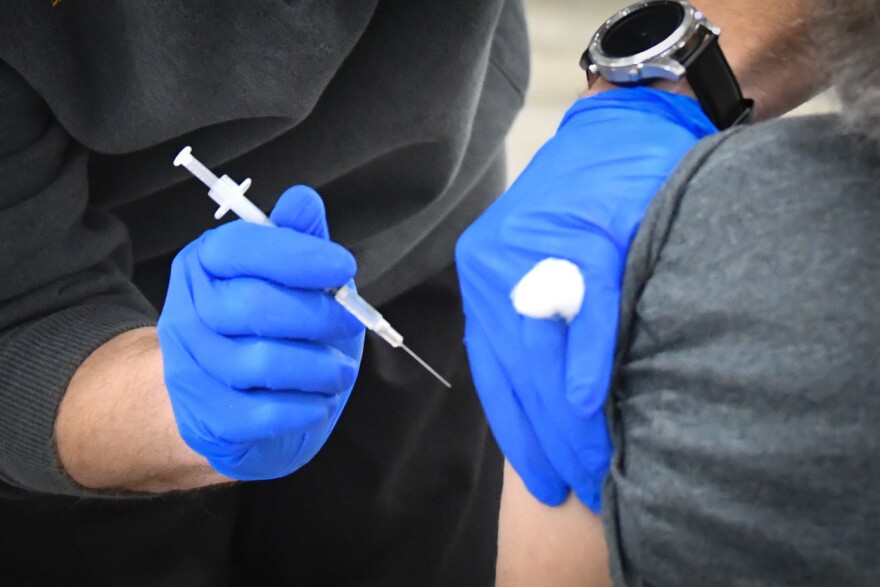 What's behind Missourians' hesitancy to receive a vaccine, and a 30-year old radio magazine dedicated to uplifting the voices of Kansas City's LGBTQ community.
Segment 1, beginning at 1:00: Vaccine misinformation is a contributor to the skepticism surrounding the COVID-19 shot.
One KU study says that lies about the vaccine spread wildly on social media platforms like Parler. The research seeks to explain why so many are willfully deciding to forgo vaccination. Dr. Mary Jackson notes that some Twitter bots will pose as legitimate accounts, spread medical misinformation and "are part of the erosion of the public confidence in vaccinations."

Segment 2, beginning at 31:44: For over three decades one of the loudest voices in Kansas City's queer community has been The Tenth Voice.
With a rotating lineup of hosts each week, The Tenth Voice is dedicated to creating a "weekly broadcast created by and for LGBTQIA people throughout the metro region." Covering a wide array of topics like music, politics, pop culture and more, The Tenth Voice showcases a diverse array of experiences from the lesbian, gay, bisexual, transgender and allied communities.

Segment 3, beginning at 45:14: In the days leading up to Juneteenth, the collaborative "Give Black KC" aims to raise $80,000 to support eight Black organizations currently working to address priorities for Black residents of Kansas City.
Today's spotlight is on emergency assistance program REAP with the goal to "help families in the Raytown community who are struggling to make ends meet."
Give Black KC runs through Saturday, June 19. For more information on the coalition and how to donate go to https://www.giveblackkc.org.