Kansas City Activists March On 50th Anniversary Of Civil Rights March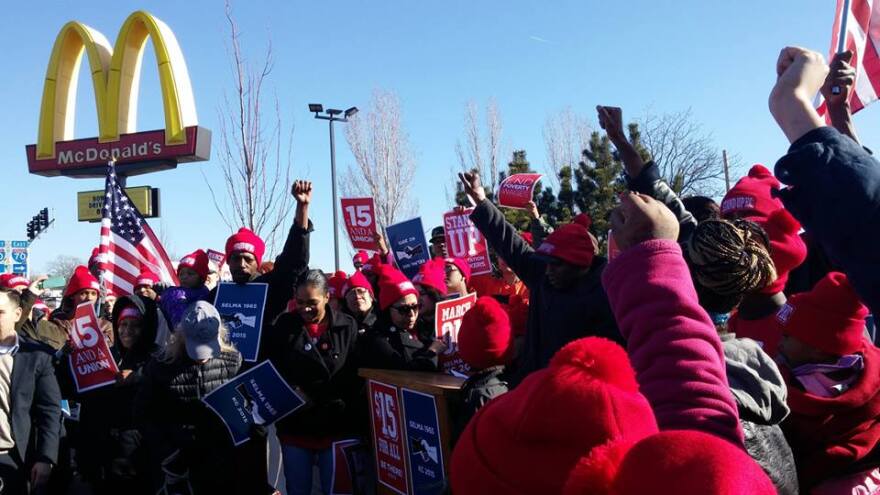 More than 200 activists marched in Kansas City, Mo., Saturday on the 50th anniversary of the Civil Rights March through Selma, Ala.
The march was organized by Stand Up KC and the Metro Organization for Racial and Economic Equity. Most of the protestors were fast-food workers who are calling for $15 an hour wages and union representation.
Terrance Wise has worked for Burger King for more than 10 years. He believes that corporations are slowly warming up to raising wages for workers.
"Seven million low-wage workers have received a raise in this country since we've been organizing," Wise said. "So we see that hope is catching, and we see that the tide is changing."
Osmara Ortiz spoke to activists at the march. She says being part of a movement has given her more confidence to stand for change.
"[Corporations] are going to have to change, because we're not going to stop protesting," Ortiz said. "Having the community get together like this is going to go far."
Stand Up KC is planning another rally on April 15, and has sent several delegates to Ireland to meet with the International Union of Food Workers and Irish lawmakers.