Kansas School Funding Bill Expands Tax Credits For Private Tuition Program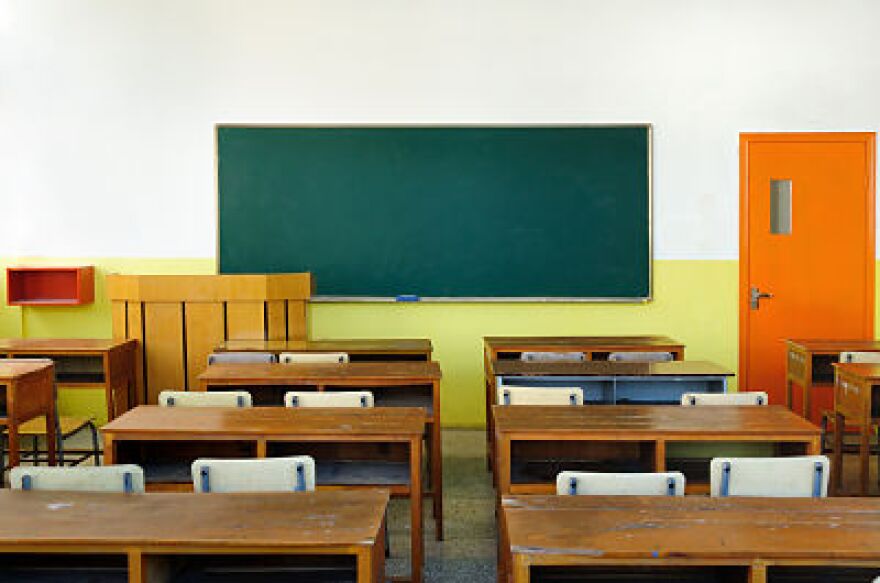 A school finance bill headed to Gov. Sam Brownback's desk would expand a program that funds private school tuition through tax credits.
Lawmakers passed the changes Monday. The provisions were just one portion of a much larger bill that primarily establishes a new system for funding Kansas public schools.
During floor debates and in caucus meetings, some moderate Republicans and Democrats opposed folding in the tax credits. Conservatives reaffirmed their stance that the credits help children from low-income families access school options already available to their peers from higher-income backgrounds.
"I certainly know a lot of people that do not have that same choice, that do not have that same opportunity that some of us can provide," Wichita Republican Rep. Brenda Landwehr said.
The program allows corporations to donate money for private school scholarships and in return deduct 70 percent of the value of those gifts from certain types of tax liability. Restrictions in the program target the scholarship money for low-income children within the attendance zones of certain public schools with low scores on standardized tests.
Unless Brownback vetoes the measure, this year's changes will mark the second time the Legislature has expanded the controversial program, which began in January 2015.
Since its inception, lawmakers have tweaked it to let Wichita Catholic schools — which fund their schools through parishioner tithing instead of tuition — participate. Northeast Kansas Catholic schools, which charge tuition, were already able to join.
This year's potential changes would allow private individuals, instead of just businesses, to donate to the program and claim the 70 percent tax credit.
Rep. Ed Trimmer, a Winfield Democrat, decried the move in Monday's House debate. He suggested the state can't afford a dent in tax receipts, despite a $500,000 individual giving limit on the new provision. The total program is capped at a maximum of $10 million tax credits per year.
"LLCs now that would lose their tax-free status could claim a 70 percent tax break with the deduction," he said. "So in other words, you're losing revenue and it could very well get to the $10 million."
Read a January 2017 report on the tax credit for low-income students scholarship program
He was referring to the potential that owners of more than 300,000 small businesses and farms in Kansas that have enjoyed tax exemptions in recent years could soon see an end to that and tap into the tax credit.
The Legislature has twice sent tax plans to Brownback this session repealing the LLC exemption, though the governor vetoed both.
Other potential changes to the tax credit program this year include requiring that participating private schools be accredited by 2020. Lack of accreditation requirements under current law have been a focal point for the initiative's critics.
But participating private schools would not need to be accredited by the state of Kansas, as public schools and many private schools — including Catholic schools — currently are. Instead, they could seek credentials through any of a list of private organizations that the state already recognizes for other, narrower purposes.
The bill also unfreezes the list of public school attendance zones where students can qualify for the scholarships to switch to private schools. The current list is based on standardized testing data from the era of No Child Left Behind, a federal law that graded schools heavily on math and reading scores.
The bill would allow the state board to develop a different method for identifying 100 low-performing public schools where children from low-income families would be eligible to seek scholarships for private schools instead.
Celia Llopis-Jepsen is a reporter for the Kansas News Service, a collaboration of KCUR, Kansas Public Radio and KMUW covering health, education and politics. You can reach her on Twitter @Celia_LJ. Kansas News Service stories and photos may be republished at no cost with proper attribution and a link back to kcur.org.