Amazon Set To Deliver 1,000 Jobs To Kansas City, Kansas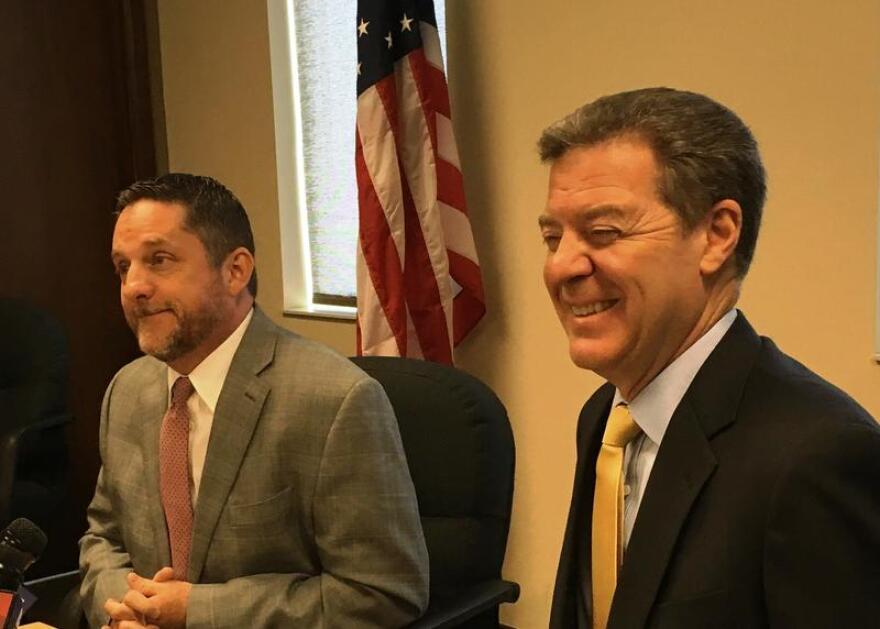 Amazon is building another huge facility in the Kansas City area, this one in Kansas City, Kansas, and it will bring more than 1,000 new jobs to an underutilized part of Wyandotte County.
Those jobs will start above minimum wage, come with benefits, and steep community college tuition discounts. They'll be at a new facility south of I-70 near the Turner Diagonal, which is good news to Kansas Governor Sam Brownback.
"I'm delighted too to see that it's in that area," says Brownback. "We've had a lot of growth taking place out at the Legends. This is a new area by and large for us to see growth taking place, and we want to see more happen in this area."
In addition to a full package of tax incentives, the state will beef up freeway access at the site. Mark Holland, the Mayor of the Unified Government, says he hopes Amazon will help spark a development boom on undeveloped land near the geographical center of Wyandotte County.
"Seventy five percent of our population will be within a six mile radius of these jobs," says Holland. "It will give everyone in our community access to a career."
Holland says Amazon will be the fourth largest employer in Wyandotte County from the day the new distribution center opens. Holland says the attractive, centrally located jobs the company will offer should improve the county's job market.
Just four months ago, Amazon announced another big new fulfillment center going in Edgerton, Kansas, and that one is also going to employ upwards of a thousand people.
Governor Brownback says that wind power is helping to drive Amazon's big investment in Kansas. He says the state gets about 30 percent of its electricity from renewable sources. In fact, he is announcing another huge wind power project Tuesday.
Frank Morris is a national correspondent and senior editor at KCUR 89.3. You can reach him on Twitter @FrankNewsman.