Kansas City trivia nights have become big business — and big competition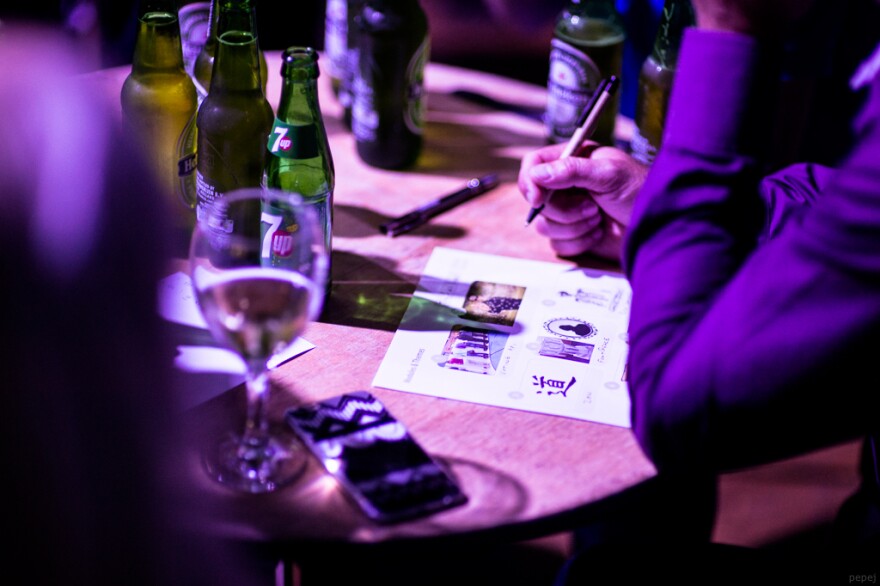 Trivia has gotten so popular in Kansas City, both the casual and competitive can find a place to play any night of the week.
Trivia-lovers in the Kansas City area won't have a hard time finding places to play a round— there are games to play in the metro any night of the week.
It's more than just a way for friends to get together and test their brainpower. Businesses that host trivia nights often see a huge boost in revenue— sometimes nearly double the revenue of other nights.
Buford Logan, the trivia host at Sail Away Wine in North Kansas City, said the game is so appealing because it's both social and stimulating. There's also the desire to win, said Roland Reschke, the host at Flying Horse Taproom in Brookside.
"I think people used to say it's 'thinking while drinking,'" Reschke told KCUR's Up To Date. "I think a lot of people... [it's] just this is a way to be competitive. It's amazing when you come up with an answer at the last second."
KCUR's Adventure email has complied a list of local trivia events in the Kansas City region. Sign up for the newsletter to discover something new to do in the region, every single week: KCUR.org/adventure.