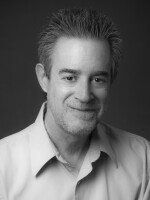 Dan Margolies
Health and Legal Affairs Editor
Missouri's admitting-privilege requirement has survived several court challenges, most recently when a federal judge in Kansas City refused to block the law.

The pandemic has laid bare the fiscal vulnerability of otherwise prosperous cities like Overland Park that rely to a great extent on sales taxes to fund essential city services.

City health department also recommends businesses turn away patrons who refuse to wear face coverings.

Wednesday was the deadline for faculty chairs to submit documentation indicating how their fall classes will comply with KU's mandate that classes be taught in-person this fall.

The challengers contend that no one should be forced to risk their health and leave their homes to vote in the midst of the COVID-19 pandemic.

Eric J. DeValkenaere, who has been suspended from the Kansas City police force, remains free on a $30,000 bond.

Laura McQuade led Planned Parenthood Great Plains, which is based in Overland Park and oversees clinics in Kansas, Missouri, Arkansas and Oklahoma, from July 2014 to August 2017.

A federal report predicts Missouri will have a shortage of more than 1,200 primary care providers by 2025.

Residents at Kansas City-area properties owned by T.E.H. Realty have sued over deplorable conditions, including mold, roaches and inadequate heating.

The cases at Pleasant Valley Manor Care Center now account for 11% of all COVID-19 cases in Clay County and more than half the deaths from the disease.